The Freelancer Generation: Why startups and enterprises need to pay attention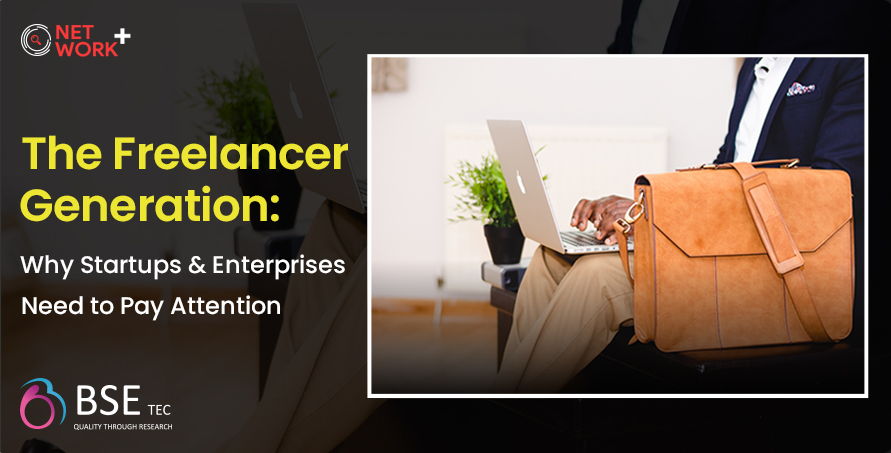 Freelancing is shaking up the whole world and is continually gathering steam, as the approach and attitude of this generation show leanings towards these stand-alone jobs. We can all definitely acknowledge the fact that this generation is definitely a Freelancer Generation as more and more people jump into the flexible and independent self-employed careers.
As a small business, startup and enterprise it can be difficult to get all the work done on their own. Projects can start to pile up. Entrepreneurs should be aware of the things they are skilled at, as well as things better left to someone else. Undertakings like designing and implementing your website, translation, or filling out your tax declaration can be done smoothly through freelancing experts. Not only are they faster, they also deliver much better results as they are much more experienced in their respective fields. Startups and enterprises are now starting to pay more attention to freelancers and are recruiting them due to their skills, flexibility and pricing. They are no longer seen as an alternative or backup but rather acknowledged as part of the workforce.
Our upwork clone app, Network Plus leverages such freelancers and has built a network of talented people. Even freelancers can find people to collaborate with. With our freelancer clone, they can search and spot like-minded and skilled freelancers and significantly cut down time and prioritise their work. They can work with people who share the same interests, goals, ideals and work styles. Our app has built-in features like category, skill and commission management, chat-room, extensive job search, etc., You can head to our website to access our upwork clone script free download.