The Future is Now! How Technology Has Changed Students: A Revolution in Education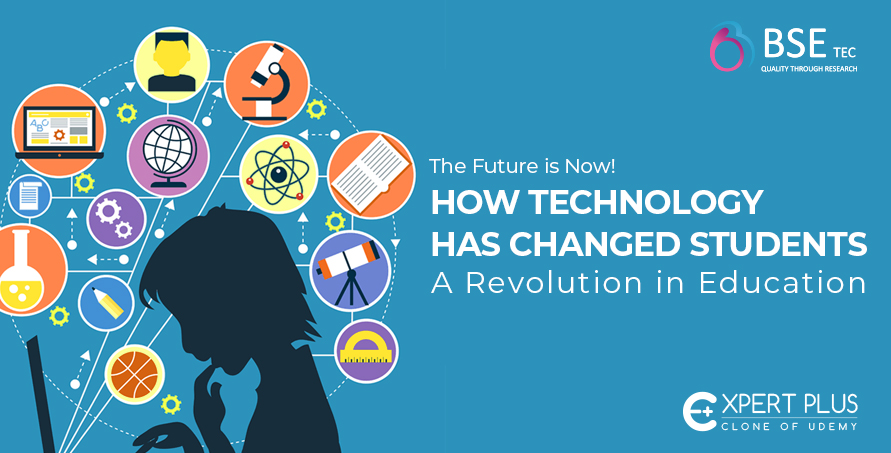 Being stuck at home, we all have experienced extreme boredom and have become lazy. We see many tips and DIYs such as craftwork, painting, cooking, gardening and so on. While it's trending and a lot of people are sharing their quarantine life activities, online classes are being conducted in parallel. Most of the academic institutions have resumed classes online via video conferencing and what was predicted to be the future education system is happening right now through the online learning management system.
Students who have free time apart from online classes are opting for a certificate course to learn a new skill and build their portfolio. Others are going for online internships and freelancing to hone their skills and earn from home. So online learning and freelancing platforms are pretty much the trending platforms that are being used in times like this. It's not a big deal to start a learning management system, if you have the willpower to manage an LMS software, you can create a better platform for the students who are looking for valuable and worthy online courses.
To create an E-learning platform like udemy, coursera, Lynda, khan academy and the like, you can get LMS software open source script from reputed IT companies like BSEtec. We have Expert Plus- a well-designed udemy clone script with best features, which makes the resultant E-learning app compatible with any device and highly user-friendly. One of the reasons why it is convenient for the users is because the app is available for android as well as iPhone users. The app has a responsive design and comes with almost no bugs, our technical support team would handle till the launch of the app and further.
Features that are worth mentioning include hi-tech learning, which enables to upload video, textual and audio lectures, gamification, social login, certification, quiz, instant messaging and so on. The app can be launched and be out for public use in no more than a few days. Why wait when you have a chance to be a part of this digital learning revolution!