The impact of live streaming on the social media business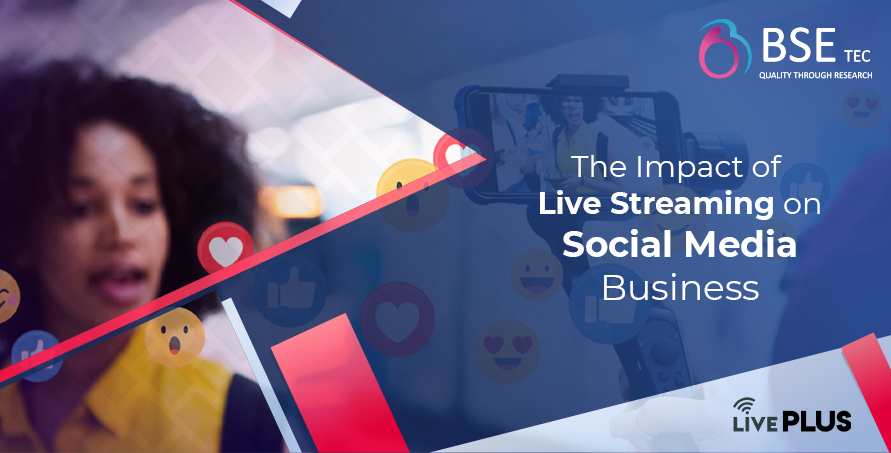 The sole aim of the brands is to keep their existing users intact and attract more users. To enable this, they utilise all possible media to market their products and services and persuade people to become members. Leave out spending so much on advertising and campaigning, 2020 and beyond is all about digital marketing and being precise. One strong message through visual content can reach millions without any monetary investment. People hardly have anytime and yet one thing they always do is check out phones. Why do they do? To use social media- the so-called next-gen café or tea shop where various activities take place, be it a discussion, vouching of brands or making the purchase right there.
One of the beautiful, as well as an effective option in social media, is live streaming. The reason why we say it is beautiful is that it acts as a window to the other side of the world we live in. So far, television played that role but live streaming is beyond that as there is an option for two-way communication. Thanks to the increased use of mobile phones and social media, we could establish effective communication for the right cause at the right time.
Social media business would have a void space if there was no live streaming. Either an independent live video streaming app or any social media site like Instagram that holds live video streaming feature like bigo live app clone, it always adds brownie points to the social media. Video streaming has indeed given a chance for hundreds and thousands of people to voice out and express their opinions. Perhaps, the internet is the liberal platform for all of us to exercise our right to speech and expression.
Live streaming has positively impacted social media businesses. For instance, through tough times like now when the whole world is stunned by the unexpected pandemic, live streaming is one of the feasible options for people to engage themselves and some people earn through these platforms by posting worthy content.
If you own a social media business or want to start one, you can use live streaming PHP script like Live Plus, which is best of its kind periscope clone script. With the script, you can create a live video streaming app. Once you launch your app, you can manage the app without any hassle.