The Role of Blockchain in Fostering Trust and Transparency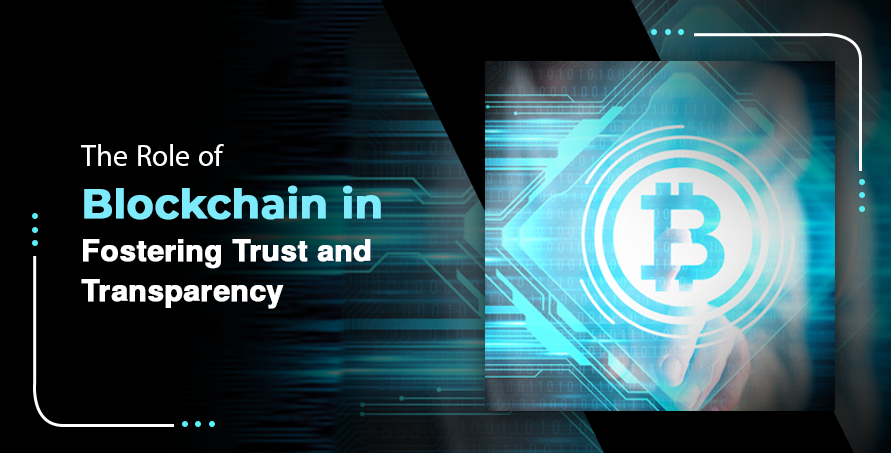 Still beyond the mark of Blockchain? Many industries and industrial sectors are exploring the potential of the technology. In line with the trend, supply chain and logistics sector is not an exception and in investigation of various dynamics associated with the implementation of the blockchain  technology. 
Is it possible for Logistics ?
Of course there are  common issues in supply chain and logistics but Magic tech that blockchain technology has the capability to build trust among unknown industry players while maintaining a sufficient level of privacy and transparency at the same time. Overall, Blockchain has useful insights by contributing to the major issues in logistics and supply chain when an innovative digital technology is put into action. And it's high time to invoke blockchain into your business process. With its inherent features of immutability, decentralization, and transparency, blockchain has emerged as a promising solution for ensuring the integrity and trustworthiness of data products.
Surprised with Trust And Transparency in Blockchain
Diving deeper – Decade ago blockchain was born within fintech at present the growing importance of data products in today's digital landscape stamps across industries like Logistics , supply chain management, healthcare shipping quite lining up with industries increasingly recognizing the value and potential of data products, However,  the application of the technology is not limited to businesses, open to public and private services uses blockchain to address respective sectors' issues. How? Blockchain is a distributed database where transactions' records are stored, shared among independent stakeholders using unique identifiers, and updated upon agreement of all stakeholders based protocols thus making it trustless. Comparative to traditional blockchains requires stakeholders to carry out financial transactions without the involvement of trusted third parties (i.e. banks). In return for transactions between mistrusting third parties. 
How Trust is built ?
Blockchains are divided into a couple of  categories as: permissionless blockchains and permissioned blockchains.
Permissionless blockchain, Any peer -peer can participate and leave the network as reader or writer at any time. Privacy of the information is ensured through cryptographic techniques. Bitcoin and Ethereum are two examples of permissionless blockchain
Permissioned blockchains involve a central entity to make decisions and give the rights to access to a limited set of readers and writers. Hyperledger Fabric and R3 Corda are two examples of permissioned blockchains to offer transparent, trust anchor and integrity protected data storage.
Tricky to solve deliveries in logistics , as multiple stakeholders are involved in the process each using its separate operational data can process non-transparent data among stakeholders . Furthermore, Call up revolutionary blockchain technologies that can address such issues in a more transparent manner without compromising privacy of the information. Only outcome is  blockchain technology as an enabler for digital supply chain integration.  For example, blockchain was used as a ledger to record complete ownership details of where abouts or origin of products or digital or physical assets leading to transparency and traceability. In addition to these, smart contracts can be used to ensure data security, in general, and confidence in data quality.
However, the blockchain adoption in logistics has been presented as the  capabilities of blockchain to meet the needs of privacy, transparency and trust in logistics in order to improve the flow of information and goods. Unlock new opportunities with BSEtec – Blockchain development company  for businesses to optimize operations, enhance customer experiences, and gain a competitive edge in blockchain. Reach out www.bsetec.com
Did you find this article useful? Let us know by leaving a comment below or join us on Twitter and Facebook.