Three Easy Ways to Get Started With Blockchain Technology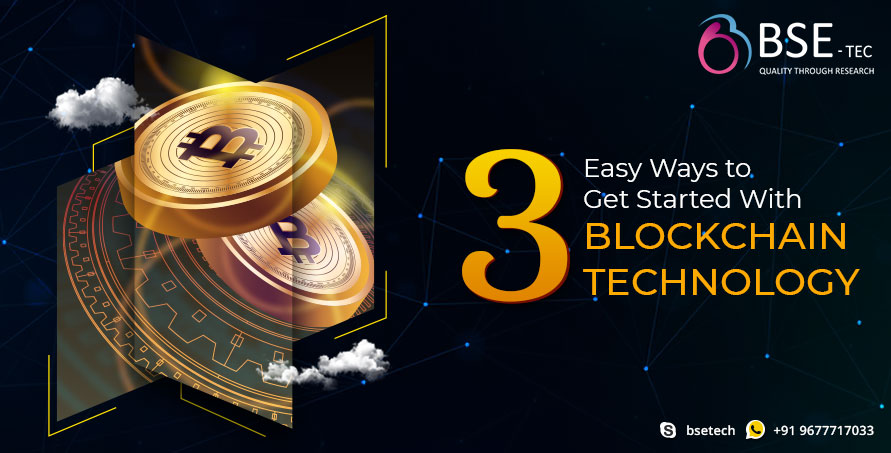 Blockchain has caused the greatest commercial disruption in every sector since its introduction in 2008. It has the ability to completely redefine the way we exchange goods, money, and information. It is already changing the financial sector to a great extent. If you want to learn more about blockchain and know how to use this amazing technology, but are unsure where to start, well! You are at the right place! Following are three easy ways to begin using blockchain technology or integrating blockchain app services into your company.
Use Blockchain-Based Services To Make Payments
The uses of blockchain technology have been extensively discussed, however, the majority of the ideas still remain. One blockchain application, though, is already accessible for both private and public use. Two people can send money fast and cheaply because of blockchain technology. This is possible since the technology does not require an intermediary or laborious paperwork to complete transactions.
This is the most straightforward and well-liked entry point into the blockchain ecosystem. You can buy cryptocurrency exchanges like Coinbase.
Many well-known cryptocurrencies today, including Bitcoin, Ethereum, Litecoin, Dash, and Ripple. To store your cryptocurrency tokens, you need a cryptocurrency wallet, which is software that enables you to store tokens acquired from third parties. With cryptocurrencies, you can trade them like the normal demat services or you can store your cryptocurrency staking platforms to earn interest from them (similar to the normal bank's saving account).
Word of Caution: To get the finest wallet for you, it is important to do some research on wallets. Scams should always be avoided. These can be identified by flashy websites, confusing white papers, and spammy marketing campaigns; in other words, you have no notion of what the company does, what it hopes to achieve, or who is behind it.
NFTs
Non-fungible tokens, or NFTs, are digital assets that exist on blockchains; each NFT is distinct and cannot be copied or duplicated. NFTs can be art, music, and concert tickets, If you're a digital artist, you have more possibilities than others to get involved with blockchain technology quickly. You can easily mint your digital works to create NFTs and sell them on websites like Open Sea. You can receive royalties for your artwork and won't have to pay any third parties like the traditional methods.
Hope this blog post gives you an insight about how to get involved in blockchain technology! You can also follow a reputed blockchain development company's blog section for the most recent information on blockchain and other cutting-edge trends.
Did you find this article useful? Let us know by leaving a comment below or join us on Twitter and Facebook.