To start A Freelancing Business in Affordable Way – The Ultimate Guide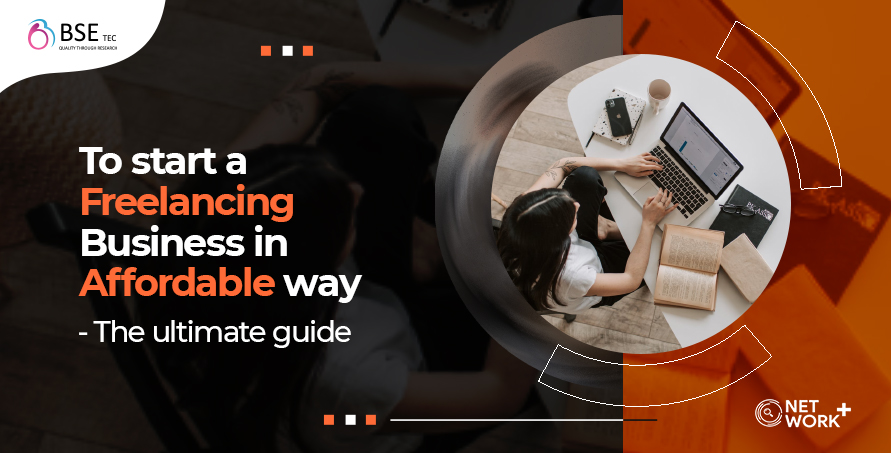 Starting an online venture is always a good idea because it makes you an entrepreneur without spending a fortune on physical assets and in online business, The risk of downfall and loss is also very less. because at a very early stage you get to know the response of your product or service and you can pull the plug out from everything before it gets ugly or you can increase your reach by doing more promotions online if the customer's response is decent. The freelance marketplace is the best idea for online venture development because it is in demand now and also users need an upgraded platform with more authentic freelancers and clients. It is super easy if you make the right choices that provide you quality solutions. 
The most affordable way to start freelance MarketPlace is always to advanced clone scripts. This is the smartest and most affordable way to create a genuine and user-friendly platform with the latest technology available in the market. Clone scripts save time and money, In addition to that, it develops your platform with more efficiency than ever. We highly recommend you go through the Upwork Clone script such as Network Plus. NetworkPlus is the advanced Readymade Upwork clone that is exclusively created by BSETec with the latest technology. NetworkPlus develop your freelance workplace clone with technologies like Django framework, Anguar6, Responsive design, and much more. Also, it comes with many features like.
Admin Dashboard
Single view concept
Skills Management
Freelancer Management
Clients Management
Category Management
Payments and Commission management
Bidding system
Dispute Management
Performance tracker,

Reviews and Feedbacks Management 

and many more
You can also refer to this article for knowing more about the advantages of a readymade clone script. At BSETec, To promote entrepreneurship we are doing everything that we can. We are giving these clone scripts at very affordable prices and when you get any clone script from BSETec, You also get additional benefits like free installation, Regular technical Updates, and premium technical support from the best developers. Take your first step today of developing a platform by getting in touch with us. You can raise your query below also and our product expert will get in touch with you shortly. Till then you can check out the features and free of cost demo of NetworkPlus.