Top Trend following strategies that will impact the Future of Food Delivery Business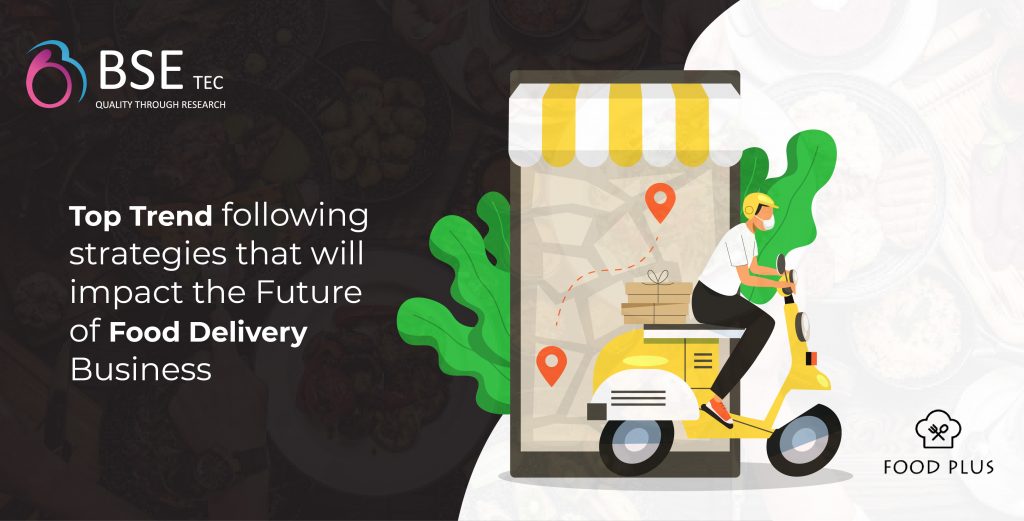 In 2020, people are worrying more about hygiene and safety in what they are eating. And this is the time where food businesses are in search of new strategies that may help them acquire customer's trust by satiating their hunger more safely and conveniently. Food Businesses are now struggling in the market to reach out to their audience in a convenient way that's the reason the Food Delivery system is more in demand.
Not only in demand by the restaurants but also in demand by millions of users out there who want their food at their doorstep safely, with proper hygiene measures. At BSETec, our team of professionals have created Food Plus, exclusively. With the help of the Food Plus- The Food delivery script, anyone can create their food delivery app, with some customizations according to their need.
How food plus is helping businesses?
Food plus is a solution to the market right now to help Food Businesses get their online Food delivery system. By switching to the digital medium, their customers can reach out to them virtually without the need to go out. Food plus is a readymade food delivery PHP script, loaded with every feature to handle customer's needs, like order list, menu options, schedules, and also this Doordash clone script comes with a responsive design that adjusts according to every device.
According to us, customers behaviour has changed towards food delivery apps, customers are now ordering more instead of dining in which has elevated customer retaining percentage in food delivery apps. Many new entrepreneurs are looking forward to developing their application to help businesses just like swiggy clone, uber eats clone and to make a good career out of it.
Food delivery systems require a strategy to be a connection between both the restaurants and consumers. And food plus is providing a readymade solution for this with all the web features which you will need using Django frameworks, database management system, multiple task management systems to create admin dashboard and other app features like social login, exploring, orders management, support management, alerts and notifications, reviews and rating system, order tracking system and many more according to your need. We, at BSETec, are doing everything to serve the industry with every strategy for following the trends, keeping in mind the need of consumers. Perhaps, you can take the live demo of how all these strategies work with Food plus per se.