Trulia website clone – how to create a website like Trulia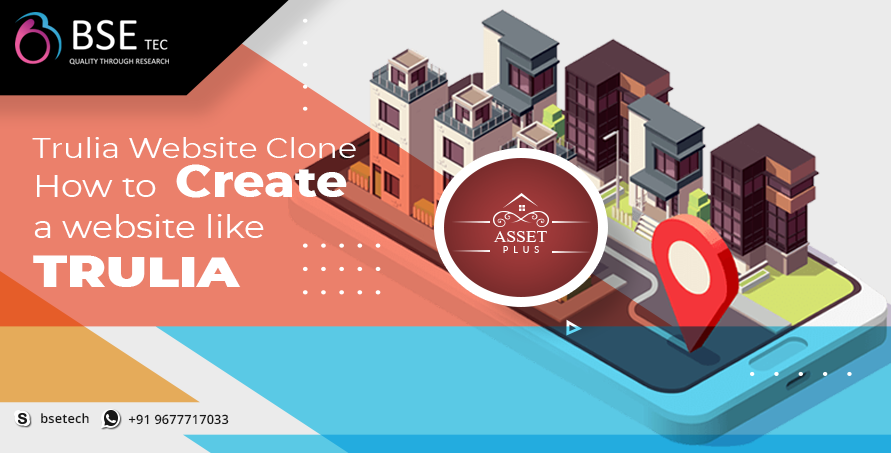 Trulia is a real estate marketplace that facilitates buyers and renters to find homes and neighborhoods for your lifestyle to buy or rent. Every adult goes through a phase of "Buckelist – Buy a Dream home". Resting in a peaceful place after a day of complete exhaustion is the major part of adulting. Whatever the case be, everyone needs a comfy home to come and wind up, Trulia-like websites help in finding homes to rent or buy. Here are the basic steps you need to do to create your Trulia website clone.
1.Market Research:  Market research is the key component before starting any business. It helps us to know our targeted audience, what they need, what our competitors are offering, and how to come up with more advanced solutions than others in the market. While there are many ways to perform market research, most businesses use one or more of five basic methods: surveys, focus groups, personal interviews, observation, and field trials. Maintain a Customer-Centric Approach. 
  Market research helps to Connect With Your Audience More Effectively, helps to Identify Opportunities for Growth, Reduce Risks by Testing Concepts, Make More Informed Decisions, and helps to adopt the recent trends.
2.Keyword Research: The power of keyword research lies in better understanding your target market and how they are searching for your content, services, or products. Keyword research provides you with specific search data that can help you answer questions like:
What are people searching for?

How many people are searching for it?

In what format do they want that information?
This gives clarity on what you need to include in your property listing website.
3.Select Efficient Domain and Hosting Platform: Domain name is the address people use to search your website. Choosing a domain name is one of the biggest decisions you'll make as a website owner. If you choose poorly, it can negatively impact your brand's reputation. Your domain name is the first impression for the users, so it is good to spend more time choosing a simple,  practical, and easily understood domain name that is apt for your website and make sure it is available. Register the selected domain name. Added tip, make the Domain Name Easy to Remember.
Many Hosting platforms are available in the market, you can choose them based on your budget and needs. A reputable web host keeps your site online and helps you avoid unnecessary downtime. There are many hosting sites available online. Some of them are Bluehost, Hostinger, etc.
4.Make your own Real Estate Website: An enormous number of people use website builders to make a website. Website builders take care of the technical jargon and let you focus on design and content. Some do this through templates. WordPress is the most popular website builder among real estate companies, realtors, and property management companies to showcase their listings. WordPress provides Real estate website templates that you can use to build your website.
5.Top Trulia clone scripts: There are many Pre-built property listing scripts available in the market. Clone scripts are easy to use, white-labeled, come with core features of popular real estate business modules, customizable and scalable. Check out the real estate website clone, Asset Plus.
To Know More Trulia Clone: Find An Amazing Way To Start Your Real Estate Business With Asset Plus

Conclusion :
Are you still thinking about how to develop your property listing website? Well, we, BSEtec are here to assist you with our top-quality Zillow clone, Asset Plus that will help you to create your Property Management Software in a matter of days. Contact us now!