Upwork Clone Script for Freelancing Business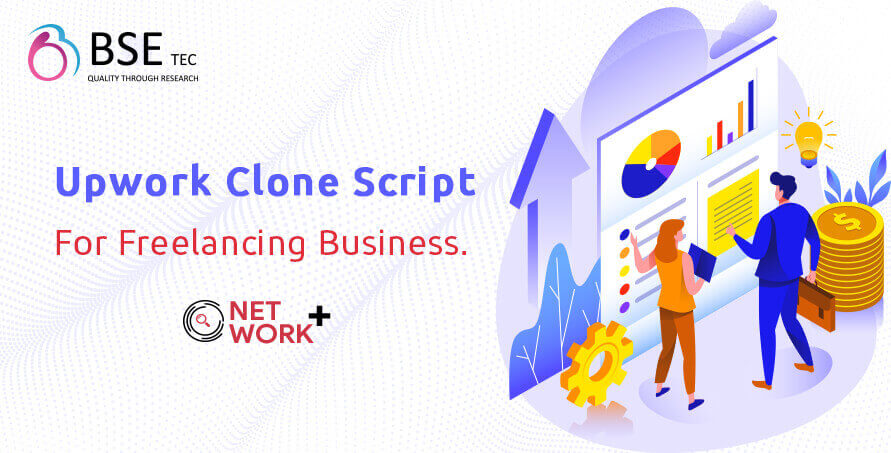 Freelancing is always viewed as a happy go lucky job that earns a reasonable amount for performing a task without actually going to a workplace. In freelancing, we have the freedom to work from our comfortable place, choose our favorite task, bid and command ourselves. In simple words, there's no one to boss around and force us to complete a task on time which automatically triggers a sense of responsibility. This is one of the many reasons why people prefer to work as a freelancer.
To meet the needs of such avid freelancers, we can create an all-new app which is like an upwork clone, resembling its features. If you wish to do that from your part, you could possibly do that with the help of freelancer clone or Upwork clone script. If you are already looking for upwork clone script free download, we are here to help you out. Network Plus from BSEtec to provide upwork clone app with all customizable features to match with your expectations.
Upwork clone network plus gives you an immense opportunity to establish yourself in the freelancing business. Upwork clone script network plus has a responsive design, so the app would fit perfectly into all device screens. Also, the app is available for both Android as well as iOS users. Network plus has features such as separate login option for freelancers as well as clients. As a super admin, you can manage and maintain harmony among your community by utilizing the options like bid management, escrow management etc.
Freelancers can subscribe to a premium membership by using multiple payment gateways. They can also renew their subscription or update to access more features and get maximum job posts. You can make the task easier for them by using network plus readymade upwork clone script. Get to know how it works by trying our demo app now.