Virtual connections are confronting a drastic impact – Go through how you can engage in the situation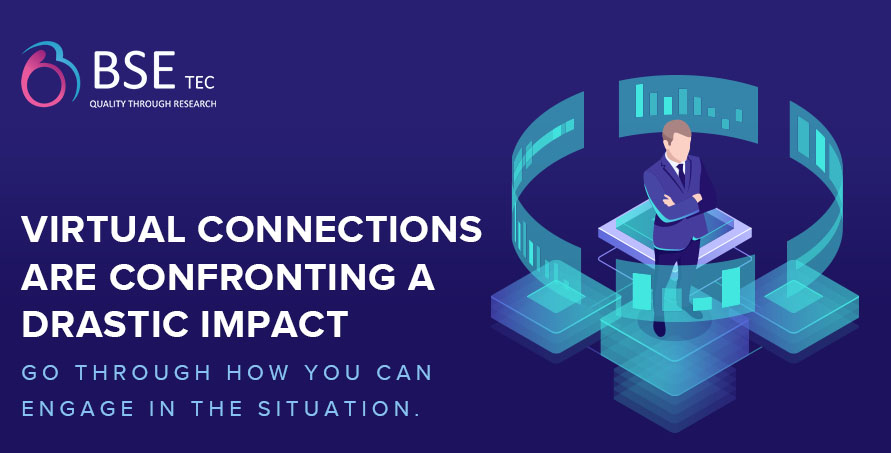 Books, materials and pdfs are helpful tools to learn from wherever you are, but the challenge is to focus and allocate specific time to learn. We are all humans so we procrastinate a lot, especially a long holiday could make us lazier and lethargic to read or attempt to self-learn. During such times, what comes to the rescue is the LMS software or the E-learning platforms that are packed with all the essential features and promises to provide a verifiable certificate on completion. More than what you study, the certificates that you have, speak volumes about how involved you are in the field.
Virtual learning has been existent for a long time and people had a little awareness of it in the initial period. But now, with a lot of students opting for home-schooling and online courses on various subjects of their interest, the E-learning trend has had a spike in terms of subscribers and turnover. While the parents are worried about the increased screen time of their children, it is inevitable to opt-out of online classes, rather, the students can avoid distractions such as violent games, binge-watching movies. E-learning is a great investment and a flexible way to learn from home. This learning management system can be created using LMS software open source code, these codes are predefined and take minimum time for execution.
To be a useful learning management software, it should be engaging and user-friendly in times like this. Expert Plus is an LMS software clone script which has the following features:
Bootstrap Responsive Design
Social Login
Laravel Framework
Multiple Payment Gateway
Theme Management
Email Settings
Menu Management
Website Security and Firewall
Forum Management
Hi-Tech Learning System
Internal Message System
And much more. Check out the free demo and go ahead with your LMS platform today. You can get the app customised as per your wish. We would help you right from creation until the launch of the app and assure that there will be minimal to zero issues in the whole process. Be a part of the digital revolution in the education sector.