Watch out BSEtec's New Augmented Reality App – Watch AR Plus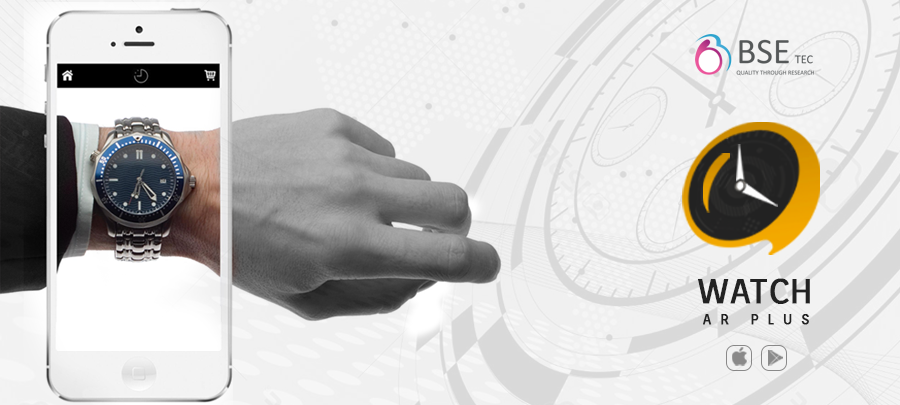 BSEtec understands that it is quite tedious to imagine how the watch dial fits on the wrist; does it look good upside down; if the color perfectly fits the skin tone; and many more, when we go for a watch shopping. Many a times, it leaves us no time for other works. Worry no more with our new AR app for watch shopping.
Watch AR Plus App, allows the user to get the virtual version of the watches, added on the app list. Instead of visualizing the watches, augmented reality images make the watch shopping easy and enjoyable. This app acts as a fantastic tool to a retail watch seller and the watch freaks.
BSEtec's Watch AR Plus App applies marker based AR with the assistance of Vuforia SDK and Unity 3D engine. It works perfect on both Android and iOS platforms. Although there are plenty of virtual wrist watch apps in the watch industry, it is one of the achievements of BSEtec team to prove its eminence, once again.
How simple is the Watch AR Plus App?
Slap the paper dial on your wrist
Open the app
Focus the wrist through your smartphone
Tap on the watch image that you would like to purchase
Amazingly, it appears on the wrist, in the mobile screen
Zoom, if you want to look closer
Change the colors to know the right fit
Swipe the display and try all the watches
Make a smart decision within a few minutes