What are the Benefits of Developing an advanced eCommerce marketplace with AI?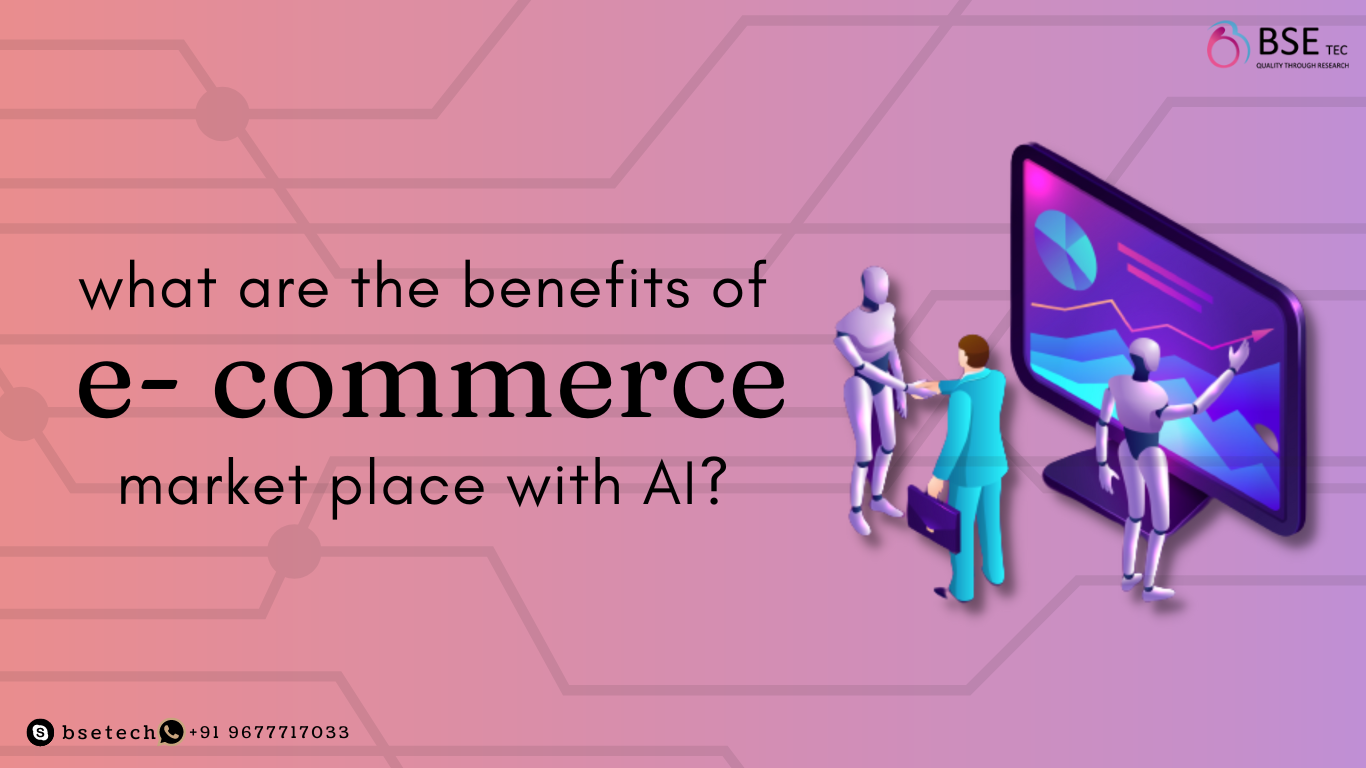 The eCommerce industry is the most profitable industry in terms of user acquisition and even from the revenue point of view. An eCommerce industry is attracting so many businesses to get some mass users quickly by expanding the reach through the internet. In the year 2020, At the verge of Covid-19, Many entrepreneurs are developing eCommerce platforms today to get their set of products in the direct for sale on direct to consumer. The development of an E-commerce platform today is very easy if you have the right design strategy and efficient resources available. There are many eCommerce marketplace scripts available in the market for entrepreneurs and businesses to develop their mass or customized ai based ecommerce platform. We also designed and developed a clone script- PazerPlus to develop a more advanced and efficient Etsy clone. 
There are so many things that you can do easily with this Etsy clone script. One of them, And most promising, is integrating high-end technology, Artificial Intelligence into it for better user experience. AI not only gives your platform the best in kind user experience but also provides the kind of boost into the platform that it deserves to have at the initial stages. 
Benefits of Artificial Intelligence in Ecommerce
There are many benefits of AI in the ecommerce industry today. For instance,
AI for Boost :

 One among the major roles of artificial intelligence in ecommerce is that it boosts the user-friendly experience by making it more fast and secure for users. This can be the right boost for your eCommerce platform if you integrate the new and trendy high-end features into it.

More advanced features :

 AI-based features like AR( Augmented Reality) and VR (Virtual reality can be a blessing for the eCommerce marketplace if used and marketed in an efficient way possible. You can use these features to give users the experience of the product virtually by augmented reality or VR based app or website, It also boosts up the buying decision and even creates more promotions for the platform organically. There are live examples in today's market, The brands like IKEA and Lenskart are the most popular and early application of artificial intelligence in the ecommerce industry. 

Customization :

 The mass user platform like AI can be benefited by AI as it can provide the most customized experience also to users over the platform because AI has the capacity to analyze and process the user base in a way to get more insights and content from it. You can use its capabilities to serve users by giving them a personalized experience even on a mass user platform.
We at BSETec are always excited and open to working with the greatest and creative minds like you, Who have so many ideas that have the potential to turn the common and mass industry into more safe and efficient industries with their passion and sense of using the right resources. We always believe in building the brand for our clients with our promising platform development services via clone scripts. 
We highly recommend you to check out this Etsy clone script- PazerPlus in-depth to know its ready made features and integrated tools. You may also check out it's free of cost live demo right now to see how it works at the end with all the features from the front and even from the back end.
For any comment or query, feel free to comment below. 
Contact Details
Email : support@bsetec.com
skype : bsetech