What are the best Blockchain Development Companies?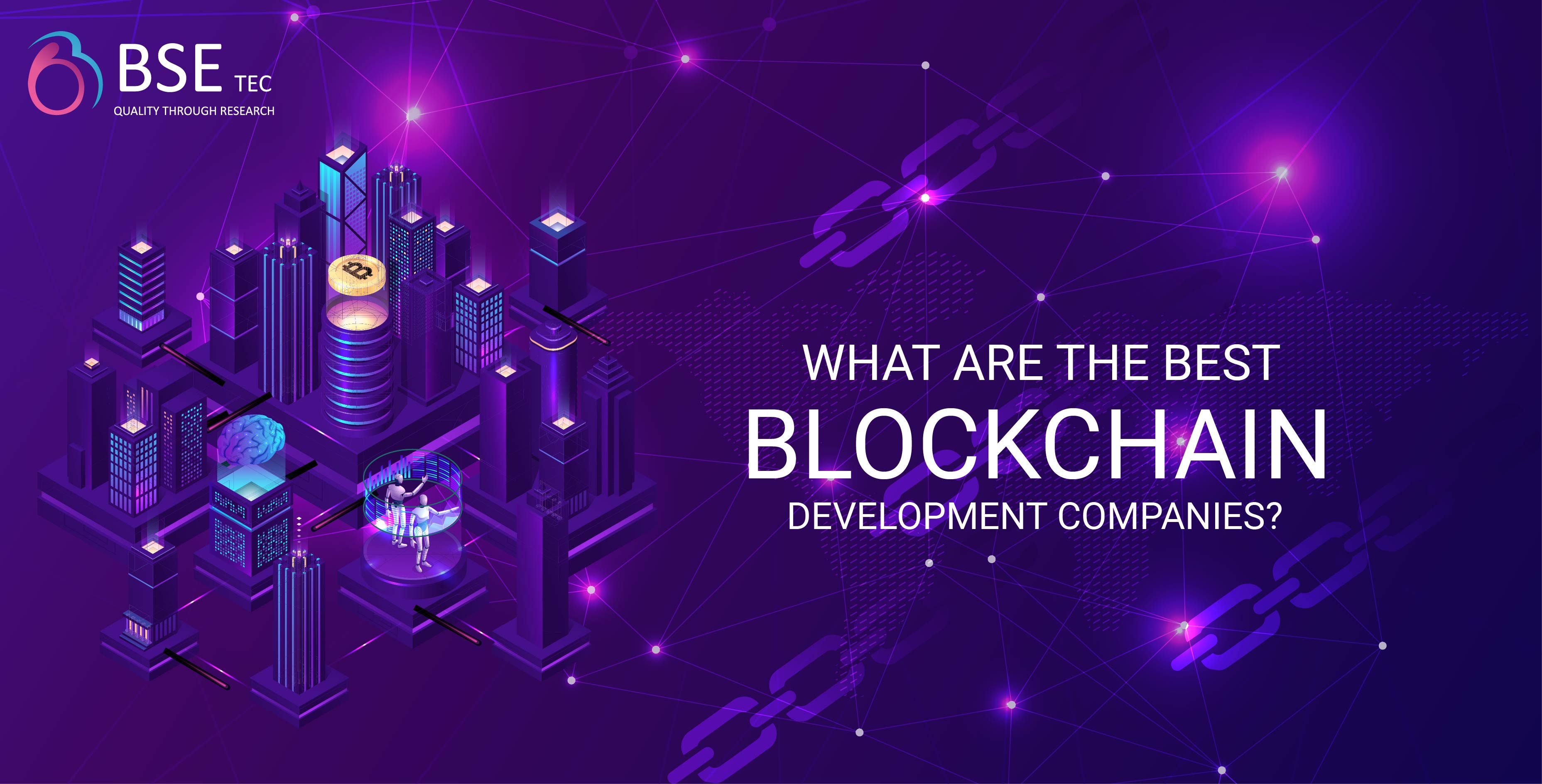 Blockchain development is one of the fast-developing areas of technologies as the experts have come up with incredible use cases of this versatile technology using the available resources. A separate field has risen to prominence with blockchain technology being applied to the various sector. Blockchain is considered to be one of the worthy areas to invest in. While you look out for the best blockchain development company, check if the company has achieved certain milestones.
Check out for the features such as
Company's portfolio
Resources
Client reviews
Services
Development cost
Feasibility
Every blockchain development company in India has its success mantra and so is BSEtec, we have brought together technology and active minds together to be a part of the blockchain revolution and to disrupt the industries using this novel technology. Earlier, blockchain was considered to be reserved technology for cryptocurrencies and to aid financial transaction, but now it has been proven to hold scope beyond that.
The best-known blockchain development companies include IBM, Somish, Leeway Hertz and various companies including BSEtec and other start-ups, which have managed to provide extensive services across different areas. Blockchain can be incorporated into any field you would like to name. Right from finance to healthcare to education and even to record various data that are highly sensitive and require verification to authenticate.
So, if you want to take your business to the next level, blockchain is one of the areas you ought to explore. Consult a blockchain development expert and find out the feasible way. The smart contract is one of the applications of the blockchain technology which is used prevalently to store data embedded with a digital signature. Think of how expanse blockchain is and thanks to blockchain development companies, we can easily empower our business with this innovation. Once that is done, your data and transactions become permanent and safe from data theft and forging. To learn more, keep following our updates.