What is a good Upwork clone script?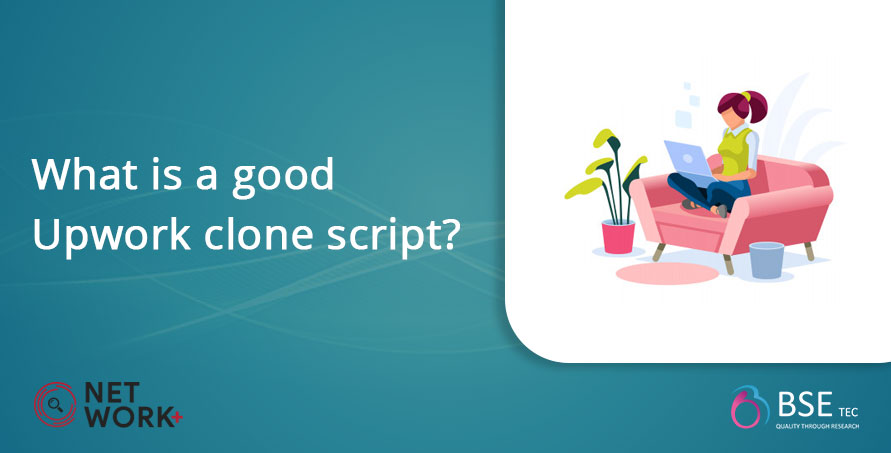 Now maybe the right time to embark on a Freelancing career. Welcome to NetworkPlus, an Upwork clone and start your journey the right way. Your work is not your life. Family, relationships, hobbies and personal time, are basic necessities, which you don't want and have to let go. When you do a full-time job, you might have to compromise on at least one of these. Which is why Freelancing is the right path, for those who want to live their life. From blogging, designing, marketing and web development, there are jobs for everyone. You just have to post your skills online and you will be hooked up by many employees around the globe.
A good upwork clone script must have the following features:
Separate login for admin, freelancers and employees.
Portfolio's: Freelancers can create clear and attractive portfolio's with details like previous experience, age, nationality, skill set, objectives etc.,
Bid management: Projects will be posted online, and interested freelancers will bid for it and employees will pick the right freelancer for the job based on their bid, experience and portfolio.
Escrow system: After the job or project is completed, the job status is verified, and money is transferred smoothly from the customer to the freelancer.
Chat room: Freelancers and clients can discuss anything from budget to expenditure, and share files and PDFs directly in the app itself.
SEO friendly: Makes sure you have many registered users and make you an ideal completion to other sites.
Rehire: You can rehire impressive freelancers for another job and also alter the job post for later use.
To get yourself an Upwork clone codecanyon, contact us at BSEtec.com