What is so special about doordash clone script?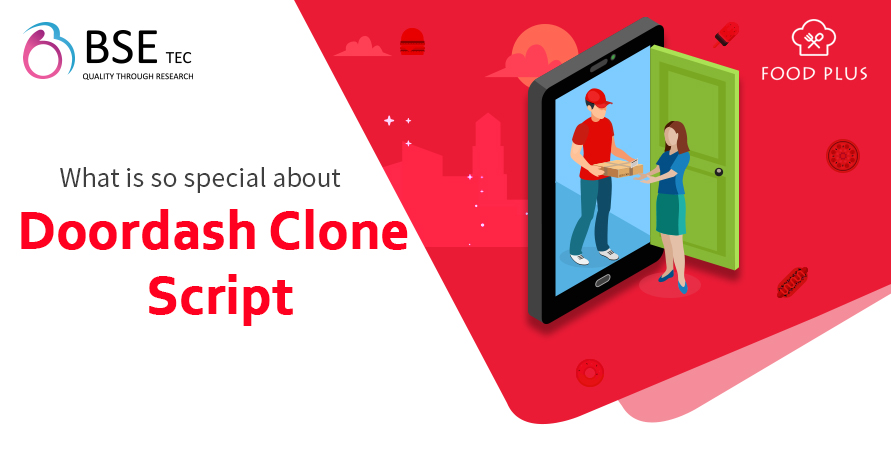 Food delivery is one of the booming industries of this decade and for years to come. This is because people have started getting busy and getting to eat their favorite food amidst the hurry is something that's almost like a blessing. People are so eager to order and receive food in their doorsteps at affordable rates. Restaurants also look for ways to cut down their expenditure for which the delivery system supports. Especially as the food is delivered directly, the restaurants do not have to spend a lot on hospitality.
Now, the ultimate target of every restaurant is to be a part of a food delivery system so that they receive more order and can expand their business. Creating an app to manage the order is one best way to deal with this. As you have an app that is quite similar to apps like food panda, uber eats, it is easy for people to understand how it works and can use it without any hassle.
One may wonder how to create an app that matches the budget and gives a powerful performance also. This is when the doordash clone script comes into play. A budget-friendly doordash clone like food plus is now recommended for business startups and seekers of on demand food delivery app clone. Its feature includes ordering from nearby restaurants, track the dasher, reviews and ratings, save order etc., It is a very user-friendly platform and helps to make an organized supply of food on time. The app also helps in giving job opportunity to many people of various ages.
If you are looking for one such script, take a look at food plus app which is available in play store and app store as well. Try the app and you can ask us for customization according to requirement. You are all set to begin your new venture.