What kind of features in ELearning software are start-ups looking for?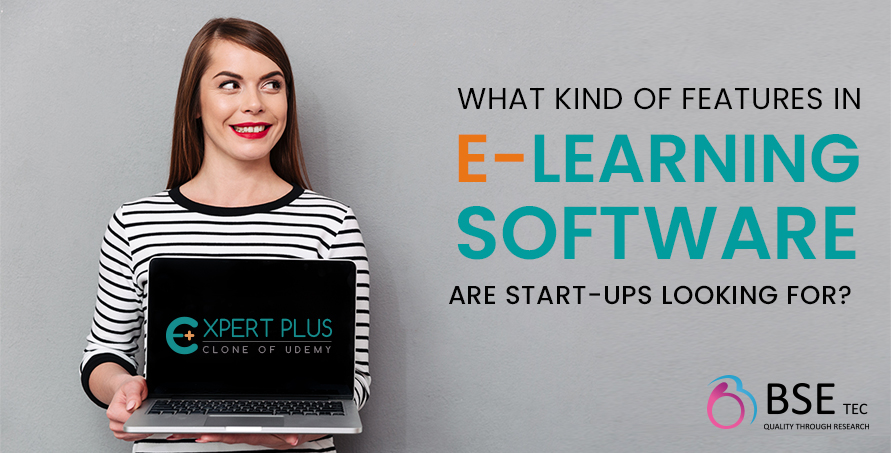 Start-ups usually lookout for ways to stand out from the crowd and be unique in all the ways possible. To gain recognition and acceptance from the users, it requires a lot of efforts and skills alongside the idea. They also have to look into right tools such as e-learning software to train their own employees as well as to put out relevant content from their side to engage with the target audience in all the possible ways. To satiate the demands of the start-ups, it is good to use Udemy clone scripts to create an LMS.
Udemy clone such as Expert Plus is a turn-key script that is used to create an all-new e-learning platform similar to Coursera and Lynda. The reason why it is better to use this script is that they are ready-made and can be customised as per the need. E-learning can be made into more fun and engaging one using features such as gamification and online quizzes. When you use Expert Plus to create your LMS, you can avail all these benefits and beyond. Expert Plus Udemy clone has a lot more features and has been created with the utmost care using all the best available technologies.
Here are some features of an LMS that benefit the start-ups to enhance their business model:
Hi-tech Learning: As the software lets the users learn through audio and video lessons apart from text-based material, it makes learning more easy and fun for people belonging to all ages.

Social Login: User can log in using any of their existing social account which makes it easy for them to apply and share their progress in the social platforms as well which gives them better coverage.

Course Certification: one of the essential features which attracts a vast majority of the students is course certification. These certificates are a credible source of credit and can be shared across different platforms.

Quiz: This feature is used to assess the student based on their performance. It also helps with customising the course. Now that Expert Plus offers AI-based recommendations, candidates get a better idea to choose the apt course and get benefitted.

Course Discussion: Instructors and students can have two-way communication on the common forum or through instant messaging that is available inside the app. This improves the student's performance and encourages them to learn more.
There is a number of other features crafted specially to suit the respective demographics of students and to make it an ideal platform to engage in learning. If you are going to establish a start-up, learn more about how to create an LMS using Udemy clone script from us. You can get LMS app for android as well as iOS and web that looks similar. Check out our free trial and contact us for more details.