What to Look For in Learning Management Software or App?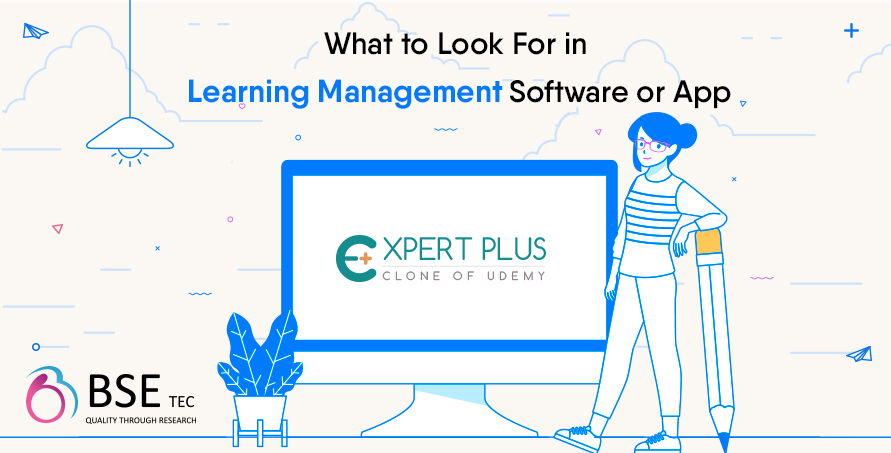 Any app that we download has to meet certain criteria in order to fulfill the needs of the target audience. A learning management software or an app also has to possess certain features that would benefit the student community in the long run. Expert plus is an udemy script used to create ideal e-learning software. Udemy clone script is the best tool to create an LMS because of its consistency and efficiency.
Expert Plus udemy script has got a recent update as the version 2.0 with laravel 5.5, PHP 7 and security updates. E-learning software is a growing trend and has a great scope for the start-up of they focus on shaping their teaching career in a better way. The features of an ideal learning management system include social login, multiple payment gateways, videos, course discussion, certification and whatnot, quiz, admin dashboard etc. Expert plus udemy clone app features beyond these, to be precise. Additionally, it is super easy for admin as well as the users to handle the app without any hassle.
Other features such as admin discount, instructor promotion etc attracts tutors around the world to give a try and work as a freelancing teacher online. As we learn through the features of an udemy clone, it is hard not to note the term laravel. Udemy Clone laravel is one of the best micro-frameworks that suit best for the design and speed. Also, the app created out of expert plus holds a bootstrap responsive design making it compatible with all devices.
The demo app of expert plus is available online on play store and app store. You can give it a try and check out how it all works. For more details about udemy clone, contact BSEtec.