Why Asset Plus is the best property listing script?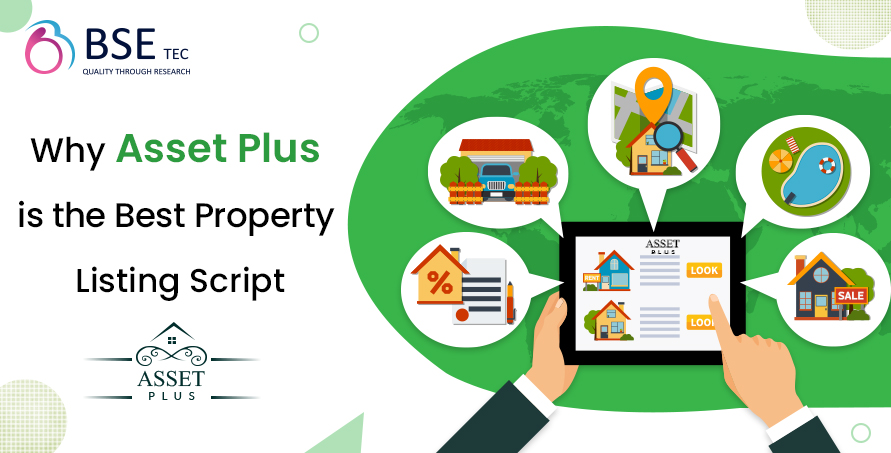 It is essential to match with the pace of this fast-moving technological world and so is it important to cling to people's choice and convenience. Almost every field is now digitalised and even illiterate people have the basic knowledge on how to use smartphones which are personalised and helps in reaching the target audience with minimum effort. In the field of real estate, real-time client engagement is made simple with property listing apps. People can simply download them from online. To inform people about such an application, the owners usually prefer to run a short ad video or still ad in the most used mobile platforms like Instagram, Youtube etc.,
Now, what is so appealing about a real estate website? Before people inquire or hire a broker for finding, selling or buying any property, they look out for trends and possibilities for doing the same via online. This makes the task simple and convenient as they do not have to even step out of their homes. This is the selling point of any realtor app. So, how is there real estate apps made? We know that there are hundreds and thousands of app developers working on innovative apps. Companies like BSEtec have a team of talented app developers to create a resounding application like Trulia, Zillow etc, using a Trulia clone script called Asset Plus.
Asset Plus real estate website clone is filled with many features created using cutting edge technology. It is basically a real estate PHP script used to create an exact replica of apps like Trulia except for the fact that it can be edited and customised for the convenience of the admin. The app would have a lot of useful features such as map-based advanced search, deal with a dealer, mark searches, appraisal calculators, advanced search, reviews and ratings, feature listing etc.,
Exclusive features include guide which offers real-time client support and calculators such as mortgage calculator, rent vs buy calculator that helps in understanding the cheapest way to buy or optimum rate to sell or let property for rent or lease. Though these technicalities might sound perplexing, it is really simple for the super admin to manage the app as the source code makes it feel light and expedient in the managerial angle.
As we create the final copy of your app using asset plus Zillow clone script, we help you till its launch and beyond. You can get your app white labelled and available on play store and app store for users to download. You don't have to worry about the user-interactivity of the app as our expert team would handle any issue that comes up with ease. After all, the real estate PHP script is ready-tested and has all the qualities to match with your needs. This makes it the best property listing script.