Why do Swiggy Clones Create a Tremendous Impact Nowadays?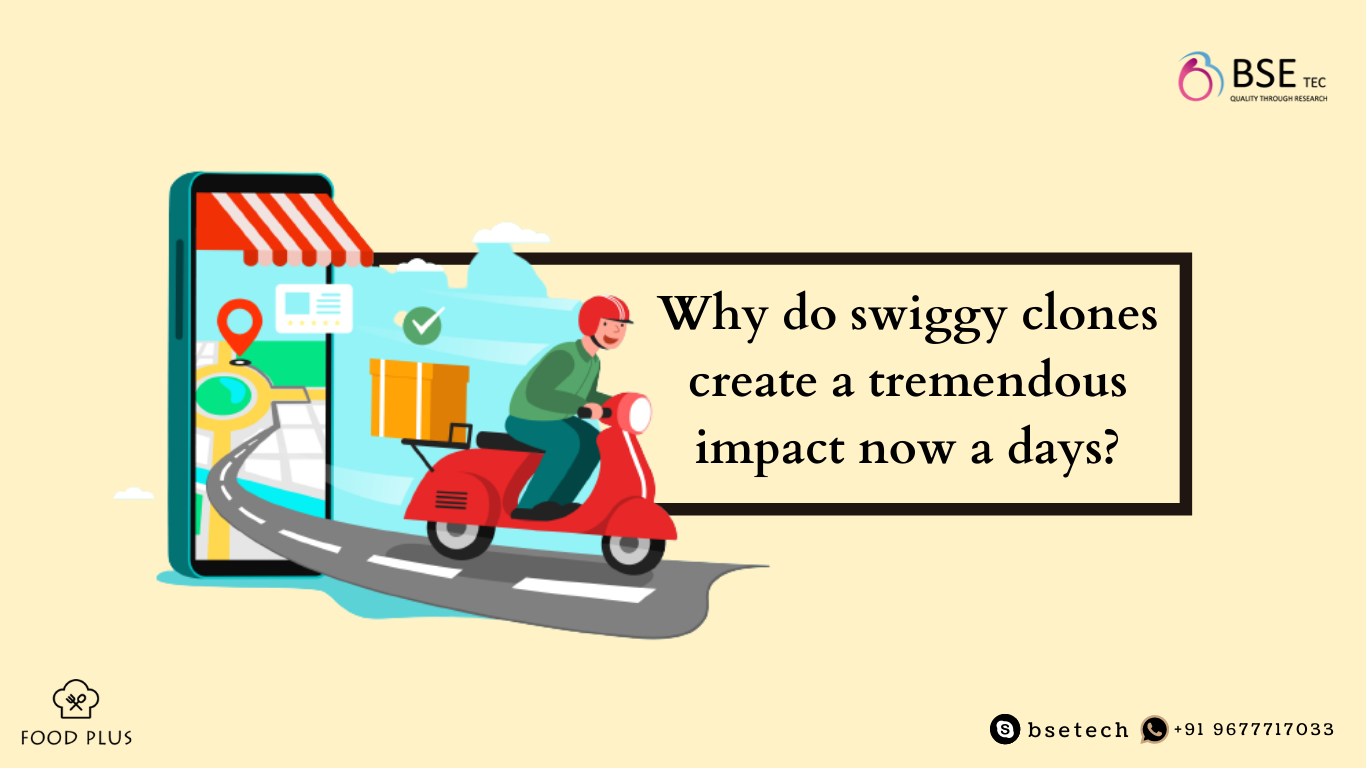 The year 2020 was the year when every brand, industry, and service started their operations online completely as there was no other way left for them to run their operations. The global pandemic impacted every single industry in the world where we also saw that the industries that were highly dependent on the consumer with physical interaction got the massive hit. Today we are talking about the restaurant and food chain industry.
Today the restaurants and food chain outlets around every city are earning the maximum part of their revenue from home delivery and pickup orders instead of dine-in. As the consumer is also scared to eat outside of their comfort and sanitary environment in the house. Today the food delivery apps are getting much success where the restaurants and businesses are developing their delivery management system to smoothly manage all the online orders and deliveries at one stage. 
What is the Swiggy Clone, and Why is it in Demand? 
Swiggy Clone is the high-end and completely loaded food delivery management app script where entrepreneurs, businesses, and restaurant outlets can use it to develop their online delivery platform in a matter of hours without even the knowledge of coding or advanced tools. Swiggy clone is popular and in demand today because of its affordability and efficiency. It is much more convenient to develop a food app from a swiggy clone because all the development with all the customizations you require would be taken care of by the clone script provider itself. 
Which is the Best Swiggy Clone Available in the Industry?
The best swiggy clone available in the industry would be the one that includes all the aspects that a restaurant owner would be searching for. We are suggesting here the FoodPlus. FoodPlus is the swiggy clone script developed and designed by BSEtec with all the high-end technologies and tools available in the industry so that you can launch your Food app for Ios and Android in a matter of hours. It even comes loaded with high-end readymade tools listed below-
Advanced Admin Dashboard

Restaurant Register

Branch Management

Clone Branch

Order Management

Schedule

Rating And Review

Dasher Management

Internal Messaging system

Notifications
And much more. 
You can also develop your food delivery app like swiggy today at a much lower cost and increase your sales by 10 times. Explore a free live demo of the Swiggy clone script right now to see how it works and for more information visit FoodPlus.