Why Food Plus is the best food ordering & delivery app clone?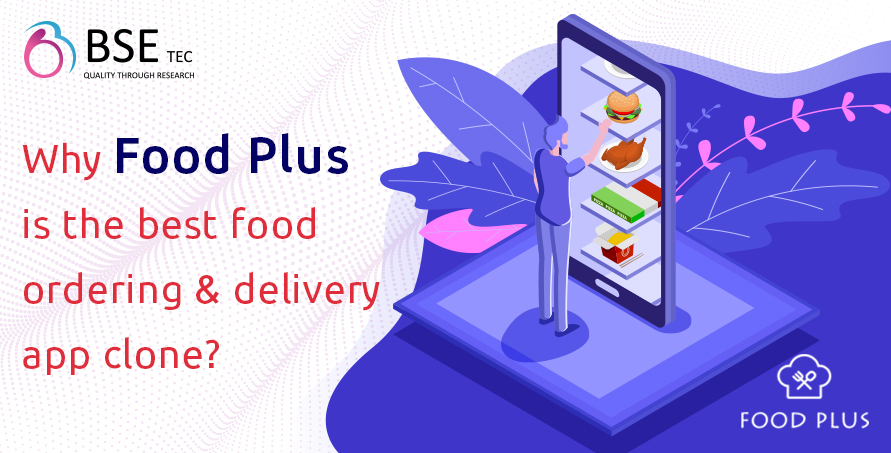 Food Plus is a doordash clone script and is one of the premier products of BSEtec that offers a wide opportunity for business enthusiasts in the food industry to boost their productivity. This has been initiated with the learnings from the existing food ordering apps such as Food Panda, Zomato, ubereats and doordash. So the app does not require any bug-fixing and is more efficient in terms of speed, user-interactivity and advanced features.
As the doordash clone is created with Django framework of python, the app occupies less space without compromising on the quality. Food Plus online food ordering script can bring about a great change in your food business in a very positive way. If you own a restaurant, it would be a great idea to have an app for delivery as it helps to conduct the customers who are looking for ways to place an order. This also increases the number of orders and so the profit increases tremendously.
Doordash app clone consists of features such as social login through which the users can access the app and its features via their social accounts such as facebook, google etc., After this, they can explore nearby restaurants and for dishes that they like to have and place and build order immediately or store it for ordering later. The user will be prompted about the details of price, ETA and about the dasher who has been assigned for delivery. The users can track their order in real-time and contact the restaurant or the dasher for further enquiry with the details provided to them in the dashboard.
On the dasher's end, they can receive alerts and request for taking up an order which they can accept if they could accomplish it and start their work. They get the map showing up the delivery address and have to reach there on time to complete the order and get credits. The user can give rating and reviews about the dasher as well as on their experience on the food.
Indeed, a doordash clone app like FoodPlus is an easier way to establish yourself in the digital platform. If you want to learn more about the app, you can always contact BSEtec and access the demo app which is available on play store and app store.