Why is protomock essential for startup companies ?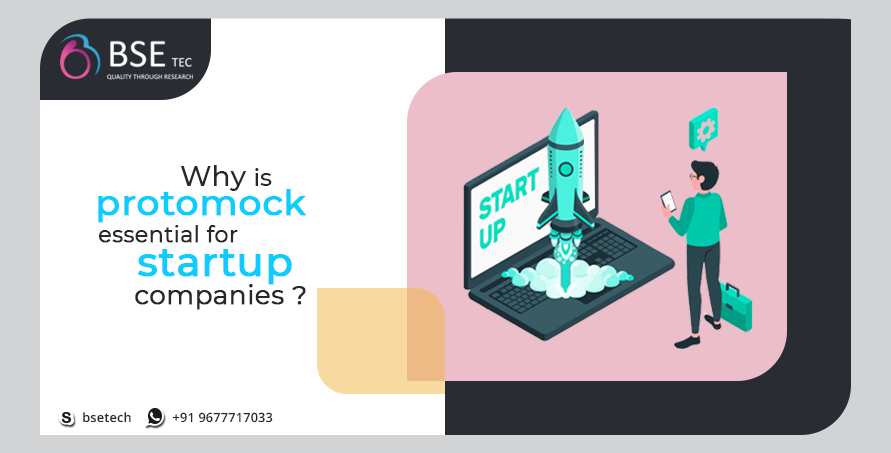 To ensure that the product satisfies the user's needs is the ultimate goal of a product creator. Product teams form ideas that revolve around resolving a customer's problem at the elementary stage of the design process. Sometimes, without doing adequate user testing, product teams skip right into development of the product, which is often followed by a downfall, as it doesn't have traction with the real users in the marketplace. But this problem can be solved by Prototyping your ideas. 
So, let us understand what is Prototyping?
Prototyping is the process of building an interactive experience, including counterfeiting of the user interface interactions. It basically provides a mock up of a website or app's functionality and design details, so that you can understand the final product better before investing all the resources in developing the app or website.  
Why is it important for start-ups to prototype their design ideas?
However disruptive or innovative an app/website or uniquely repurposed solution you are bringing on the plate, prototyping is very essential for a start up and serves as an invaluable tool to identify the slack or gaps that need to be filled. 
No one is immune to making mistakes, thus, prototyping your design ideas is crucial. 
Why use Protomock for Prototyping?
Protomock helps you to build a proper design mockup of the app or website you or your company is creating. 

If you don't have prior knowledge of coding, you don't need to fret, as Protomock provides an in-house designer for your design support, unlike other prototyping websites.

It has a very easy and friendly User Interface. It is compatible for making both Android and iOS designs. 

You can create new designs by sharing the URL and the same cloud space with your start-up group or team, and even collaborate with other companies for developing joint projects. 

Different team members can comment on the same document, brainstorm ideas and create a good feedback loop right from the start.

You can also create your own subdomain with the VIP or Premium membership for 100 projects at the most.

The membership provides you with a variety of allowances, gift vouchers and amazing deals from time to time. 

Protomock gives you the flexibility to design at your own pace, from any location, and customize your designs and give your vision a more tangible form exactly in the way that you desire!
Conclusion
Protomock is a one stop solution to all your prototyping needs, especially if you're a start-up. With 24X7 customer support and thousands of templates to choose from, Protomock is going to take care of it all.