Zomato clone, Food Delivery Management System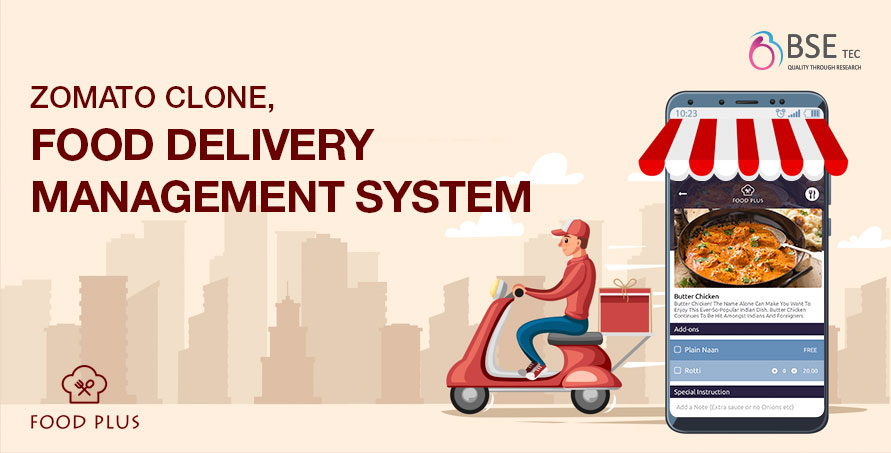 Apps which allow foodies to order meals and beverages from a variety of cuisines and a wide range of restaurants, eateries, mobile and central kitchens, are on the rise. Some of these online food delivery apps which are making enormous profits annually are Zomato, Swiggy, UberEats etc., So following their example many startups and entrepreneurs are investing in this domain.
Supply chain-processes are made way simpler than the previous decades. You can just click on the delectable food you like from the online menu, order and track your food as it rides right into your hands. Our Zomato clone app, FoodPlus, accommodates a plethora of restaurateurs, chefs and even home cooks. So, that home-cooks don't need to have a high-tech workplace and just cook at home, saving a lot of money. It doesn't matter if you're a person with a sweet-tooth or a night-eater, because our open-source Zomato clone caters to you at any hour. You can just schedule you entire meals for a week and have it delivered at your place. You can get fresh vegan and gluten-free food, with the right amount of calories.
You can order something as small as a doughnut or cupcake, to be delivered at your homes and workplaces. Our Zomato clone codecanyon has in-built features like order management, customer loyalty programs, multiple payment gateways, delivery tracking etc., So to get one yourself, reach us at BSEtec.com