5 Major Benefits of Starting an Online Tutoring Business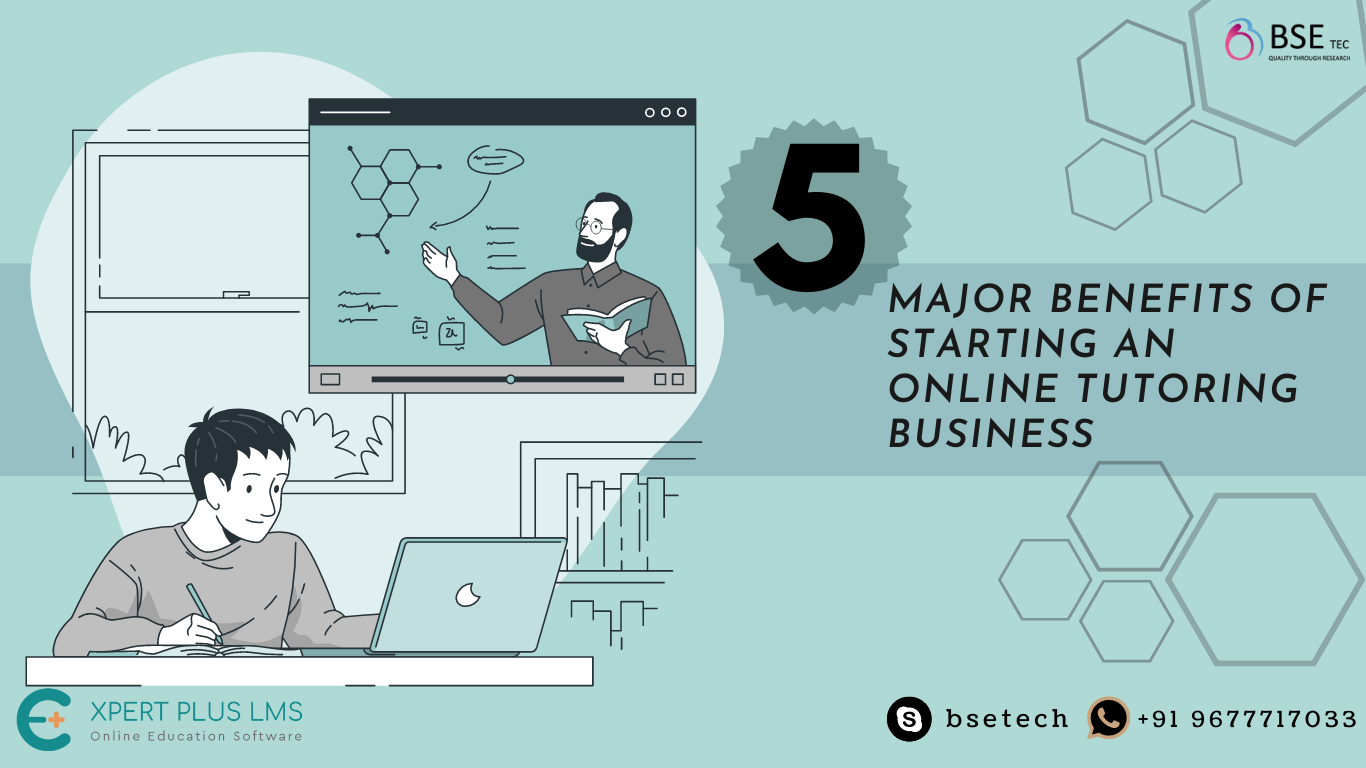 The epidemic accelerated the online tutoring industry, pushing modern education to a new level. The global eLearning market is anticipated to surpass USD 375 billion in the following five years, rising at over 8% CAGR between 2020 and 2026, according to a study analysis by Global Market Insights. Most online tutoring platforms provide automation features that let teachers concentrate on creating content and keeping track of students' progress. Other than that advanced online tutoring platforms have these 5 major key benefits!
Teach Online Anywhere And At Anytime
The greatest advantage of online education is its flexibility. Homemakers, retirees, and freelancers of all ages can enroll in online programmes on any day of the week or weekend that works best for them. Teach from the comfort of your own home without squandering productive time. You can access the platform at any time and from any location if you have a good internet connection and a desktop or laptop computer.
Make Better Use of Your Time With Online Tutoring Jobs
For many students, time management is a major issue. A well-managed tuition plan that takes into account the learners' demands and exam schedules achieves a lot. The tutor is in charge of the scheduling. To thoroughly plan and execute patiently. Online education eliminates the following location-based schooling requirements: 
Traveling to and from the training place.

Manually printing files (sharing digital documents instead).

Managing administrative issues (like double-booked rooms or locked classrooms).
Earn A Higher Income As An Online Tutor (One-To-One Or Small Groups)
With an increase in the need for online Math, English, Science, and Chinese teachers (to name a few). Tutors charge between $20 and $100 per hour and give discounts if multiple courses are purchased. In today's society, stress and worry are real issues that an online tutor may help with. Through creative teaching, an online teacher with a holistic approach can guide that student on a path to success.
Stay Away From Office Or Location Distractions
Schools and businesses are intended to be productive strongholds where you can get on with the work. However, in truth, class or the office can be more distracting than home. The primary objective is to provide relevant instructional content to students in the most effective manner feasible. That necessitates the preparation, thought, and execution. All of these things necessitate a focused atmosphere, such as one's home or room.
Increase Your Career Opportunities
With online tuition, competition is fierce. Nowadays, it appears that everyone is an expert in something. A successful tutoring track record, on the other hand, will set you apart from the competition. You will be noticed by parents and students with just a few 5-star evaluations from satisfied consumers. The new career prospects may present themselves, sometimes by word of mouth and occasionally from an unexpected source. When you opt to teach online full-time, you have complete control over your compensation and schedule. As an instructor, you have a great deal of freedom.
Wrapping Up:
Starting an online tutoring business offers a lucrative and promising future due to the increase in demand for online learning. Online tutoring is poised to become one of the most well-known enterprises, expected to dominate the education sector in the coming years as we move toward a learning system driven by technology. Why waiting? Get your hands on Expertplus LMS, the best udemy clone script to instantly launch your online tutoring business. Contact BSEtec for more details and a live demo. The main highlights of ExpertPlus LMS are listed below:
100% White Label.

Fully Customizable.

Supports Multiple Payment Gateways.