5 Things you should know to develop the Best Doordash Clone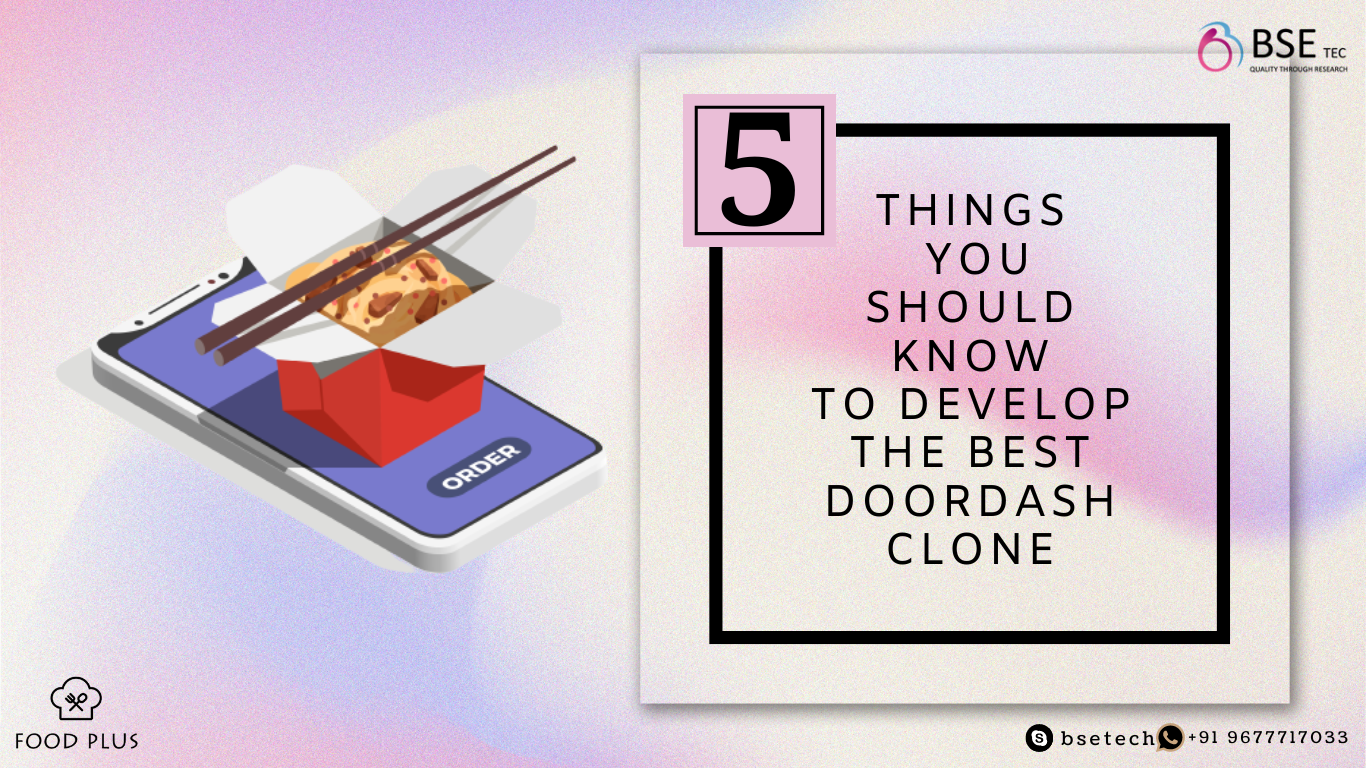 Restaurant business got the maximum hit in this pandemic, and also it put many restaurant businesses out of business due to no sales in lockdown. To revive themselves and to meet the demand of consumers they are only left with the choice of making themselves online. We know some restaurant owners think this is an additional investment cost and prefer not to spend, But we think about this as an all-around opportunity to grab and to survive by being on the market this is necessary to execute. As far as cost is concerned businesses can easily develop their food app in a matter of very little time with much affordable cost. You can develop your food app just like doordash, uber eats, and zomato by just utilizing the food delivery clone script- FoodPlus. FoodPlus is the best open source doordash clone script to develop a restaurant delivery management system with all the readymade and add-on features you can imagine. 
Here are some things that you should know about before developing the doordash clone
Know the location and opportunities :

 Before you go online or search for the resource, You need to develop a plan that includes a brief introduction and projections on opportunities that you can grab in your targeted locations. You need to include things like how much is the demand for your type of food category in your area, What type of audience you have that is ordering your type of food, etc. 

Know the business you are getting in :

 The Restaurant business is not new for you, But maybe the delivery category is new. In delivery, you need to have control of the platform, and you need to maintain coordination between the delivery and dine-in, In every term like price point, additional charges, workforce, resources, operational cost, and many more. 

Decide the features you will need :

 After deciding on resources and targeted audience, Now time for execution. You will need to understand the basic features you will require to make it work, and now you can think of things you will need to fulfill the orders in delivery by making sure that your audience feels productive and has a great user experience. You can add features like Delivery boys trackers and management, Restaurant branch management, Notifications, Reviews and ratings, Order tracking and management system, Internal and public messaging system, and many more in the list. 

Perfect clone script :

 Deciding the best source should not be the confusing part as you have options like FoodPlus.

FoodPlus

is the best open source doordash clone script in the market that develops the best restaurant delivery management system with the latest technologies available in the market to make sure it's fully functional all the time. It also is loaded with readymade features that can boost up your sales from day one.

Technical Expertise :

 With the perfect clone script like FoodPlus you are also getting many benefits additionally from the brand

BSETec

. The benefit of having technical expertise on your side that makes sure that your brand is fully functional online all the time is a big thing you can have. With FoodPlus you get many additional benefits like free installations, Free system updates, and many more benefits like free premium technical support. 
We suggest you take a free live demo right now to see how it works, and you can even talk to us right now by just dropping a query on given details.
Contact Details
Email : support@bsetec.com
skype : bsetech