5 Ways AR and VR are Transforming the Real Estate Sector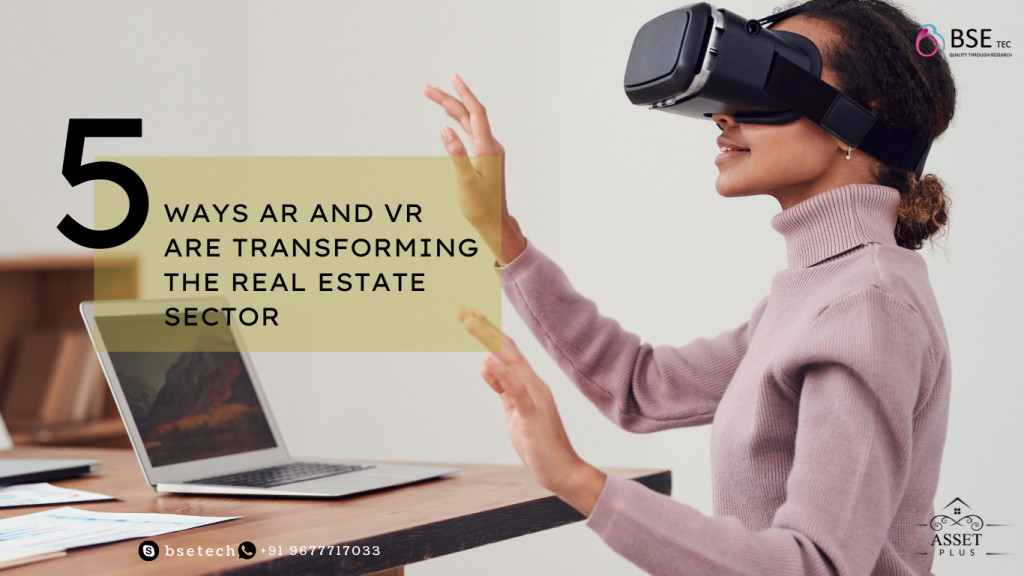 If there is something that is gaining traction in almost every industry that we can think of it has to be undoubtedly the integration of AR and VR. Augmented Reality and Virtual Reality are really taking over the world. From education to online shopping, from gaming to real estate, AR and VR are leaving no stones unturned by penetrating deep into the digital marketplace. Allowing users to interact with a digital environment, these technologies are immersive and provide a great visualization to help imagine how it would look in the real world. 
Also Know How Is Artificial Intelligence Used in Real Estate
Mixed reality is the combination of AR and VR and that too is getting quite popular lately. In the real estate sector, a prospective buyer traditionally needed to go through a lengthy and complex process of research, visiting numerous homes and involvement of real estate agents that required a huge sum of money. But with the rapid digital transformations, everything is being made available online through apps and websites. Moreover, integration of augmented reality in real estate has led to a revolutionary impact on enhancing the buying and selling process– making it quick, efficient, easy and cost-effective. 
These technologies are transforming the world of business, which has led to a rise in real-estate apps and websites like Zillow and Trulia. Many entrepreneurs are investing in Zillow and Trulia clone scripts for the development of their websites and apps. This is because clone scripts are very affordable, fully customizable and are SEO friendly, which helps it to draw traffic to your website. Moreover, Augmented Reality and Virtual Reality can be integrated within them very easily. 
AR and VR in Real estate
Some of the ways in which AR and VR have been transforming the real estate sector are– 
Visit apartments via virtual tours– Integration of VR in real estate has made the visiting of a property digitally an unforgettable experience. Putting on a VR headset you can have virtual walks through properties. There are two types of virtual visits– interactive and guided tours. 
AR and VR commerce– The properties you see at your virtual tour can be commercialized. You can easily buy the decoration or items for the interiors that you saw in the tour just by visiting their online store. 
Architectural visualization– Buyers often find it difficult to visualize a home that hasn't been built yet. But with the advent of AR and VR, potential buyers can imagine how their future property will look like. 
Is highly cost-effective– Instead of staging properties, providing high-quality pictures and print materials needed in traditional real estate marketing, using AR or VR can help to save a lot of money by just developing a 3D feature rich virtual experience. 
Saves a lot of time– The biggest benefit of AR and VR in real-estate is that it saves a ton of time for both the clients as well as the realtors. It cuts off the need to travel from one property to another and sit in traffic jams. Clients can simply enjoy the immersive virtual tours in the comfort of their homes. 
Read How Technology in Real Estate is Playing a Crucial Role
Conclusion
So, if you're a realtor or someone who is looking forward to starting their own business– Asset Plus is here to solve all your real-estate needs. To know more, contact BSEtec today!