Best Real Estate script 2020 : Assetplus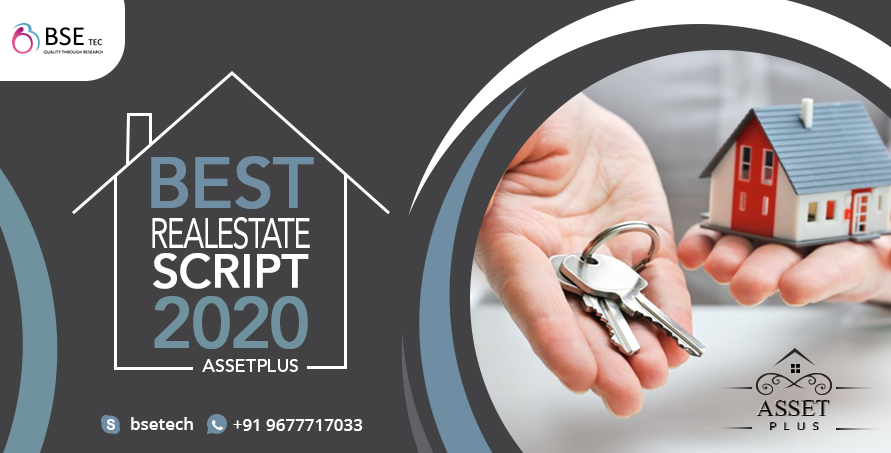 The real estate market is experiencing a bigger hit in this global pandemic, and we think this is the time to get an upgrade for our survival. The development of a virtual platform for this industry is not a luxury anymore, but it is a necessity. The development of the real estate platform is not even difficult these days. The only thing you required to do almost everything is finding the real estate PHP script. With the help of Real Estate PHP script, You can develop your platform with readymade features and top-notched Realestate marketing tools. We highly recommend you checkout AssetPlus app for this matter. 
Why AssetPlus?
AssetPlus is the most advanced Trulia clone script created by BSETec, That allows you to develop your real estate platform with the latest technology available. The reason we want you to checkout AssetPlus is that this clone script is loaded with the best in kind readymade features and tools for your business growth. For instance, It is having AI-based tools like VR, Where you can get the feature in the platform to offer your customers to have a full fledge experience of property by visiting virtually and it always boosts the decision-making process as a customer can see your property despite lockdown. Not getting to see the property is the biggest challenge for customers to not buy real estate in this pandemic, And this script is solving that issue.
The other features of this property listing script include
Advanced Dashboard

User/Agent/Builder Registration
Property Listing
Deal with the dealer
Advanced searches
Location-Based searches
Bid Management
Premium Membership
Feature Listing
Lead Management
Calculators
Guide
Reviews and Ratings
Advanced Search
We at BSETec always try to stand out from the competition by giving the best software development services in the industry. If you get the real estate website clone from us, Then you are also getting many additional services. For instance, Free installation, Free cost system upgrades for 3 months, Free technical support, and many more.
Always go with the brand that you can rely on, and BSETec is worth giving a shot.
We also have a free of cost live demo of our Trulia clone script available to give you an idea about the final product. You can explore the live demo and checkout pricing only at AssetPlus.
Contact Details
Email : support@bsetec.com
skype : bsetech