Best real estate script for door knocking in 2020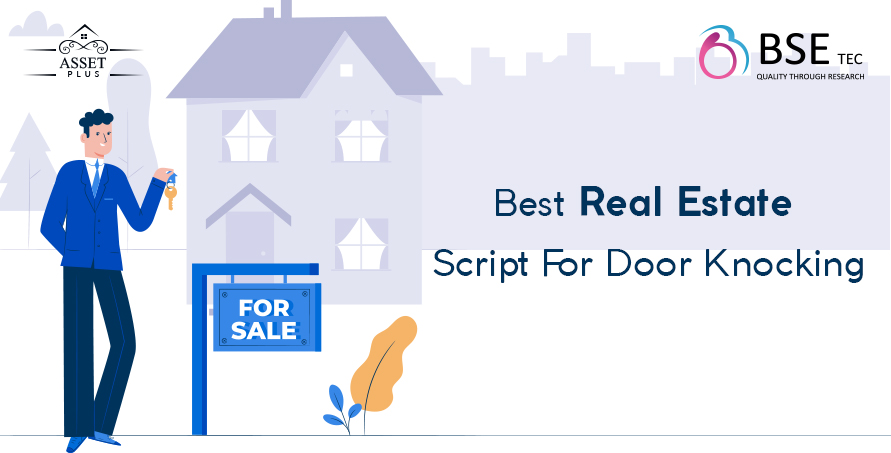 In the Real estate business, It is a more visionable thing in even 2020 to make it fully digital. Buying real estate is one of the most important decisions in any individual's life. But what if we change the ways of people experiencing the property. Yes, We are talking about the property listing app. Even though you are good at the service part. You may have a lot of contacts and be a resourceful agent to fetch good property for people who need it. But, the basic need to gain trust and more people to turn up to your office is the biggest challenge. To minimize this challenge you can get your digital presence by using AssetPlus – Real estate PHP script, AssetPlus is the best property listing script in the market right now, Due to its simple to use working and latest technology. Why you have to bear the cost and time in going door to door and covering short distance if you can directly go to your mass customers digitally and give them the feel of the exact property in their home comfort without wasting any money and time. Here are some of the benefits you get, If you choose the Asset Plus app from www.bsetec.com
Map-Based Search :

 You can have this feature in your application. This feature will allow your clients to search for property in their favorable locations around the city. This feature is widely used and saves your client much time. 

Easy to set up : 

Developing a realtor app is much easier if you have the right

real estate website clone

. You can create your platform in very little time and cost with the AssetPlus. It even costs as low as $299 for developing your platform. 

Lead Generation :

 In the real estate business, The leads are more important than anything. With the online platform, Your reach of getting new leads would be unlimited. You will be reaching everyone who needs a home. 

Reviews and ratings :

 You will be able to serve your client with reviews and rating features for every property and agents so that there will be more transparency in the property listing over the internet. 

Future of Real estate :

 Now is the time to adopt Asset Plus before its too late because the future is here. With technologies like Virtual reality. Users can experience the whole house from their living room only. This is the feature that everybody is demanding so that they don't have to go out for seeing the property in this pandemic. Also, The business of realtors won't be affected if they use apps with these kinds of features. You can learn more about how artificial intelligence in property listing is changing the industry at

https://www.bsetec.com/blog/real-estate-market-intelligence-you-should-know-about/
Asset Plus is a highly useful that is similar to the Zillow clone. This script can be considered as a great tool to create a real estate app with essential features that would ever be required to suffice the need for property hunters. it requires less time to create your app and establish it in the market.
Its features included :
Multiple calculators
Map-based search options
Bids management
Reviews and ratings for properties and agents
Feature listing
Web Guide
Membership
Dealers meetup and many more.
The management part is also simple because you will be acting as a virtual connecter between buyer and seller. Our team of professionals at BSETec is working regularly on updates and new innovations to make the real estate virtual experience more efficient. You can take the Free demo of AssetPlus right now at https://www.bsetec.com/trulia-clone/