Best Real Estate Script for Door knocking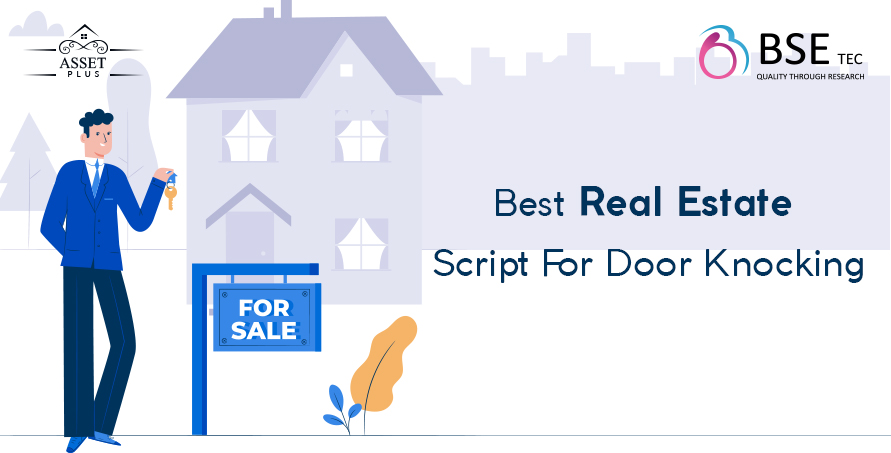 The biggest problem in present-day real estate business is that it is hard to reach out to people at a long stance even though you are good at the service part. You may have a lot of contacts and be a resourceful agent to fetch good property for people who are in need of it. But, the basic need to gain trust and more people to turn up to your office is the biggest challenge. To combat this challenge and succeed in your real estate business, you have to make your digital presence.
By going digital, we mean that there is a wide area of opportunities through apps and websites for real estate business. By creating one such application or website, you can also save a lot of money by avoiding commuting to place and showing the property to the buyers. The pictures and videos of the properties can be uploaded and the seller can also give descriptions and specifications. This is all possible when you create a realtor app using Asset Plus real estate scripts.
Asset Plus is a highly useful Trulia clone script that seems similar to Zillow clone. This real estate script can be considered a great tool to create a real estate app with essential features that would ever be required to suffice the need for property hunters. Since Asset Plus is a turnkey property listing script, it requires less time to create your app and establish it in the market. Its features included multiple calculators, map-based search options, pictures and videos, search places based on preference, reviews and ratings and feature listing which can hold maximum information about the property be it for rent, lease or sale. The management part is also simple and the only work is to connect the client and the buyer. Asset plus demo is available on our website, you can take a look and choose us. We are just a click away to meet your needs.