Best way to develop a similar website like Upwork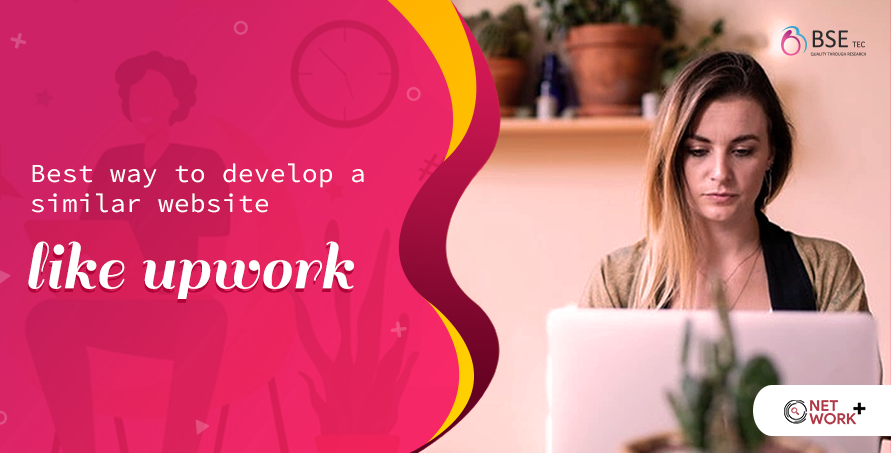 Freelancing and remote work are no longer regarded fads or trends; they have become an unavoidable reality. The coronavirus epidemic has created broad economic disruption and has had a significant impact on the employment market. Meanwhile, the gig economy has exploded, and many people have abandoned their 9-to-5 office jobs in favour of working for themselves.
What attracts the millennials to use these days?
The flexibility of a freelancing marketplace's work hours has become increasingly popular in this digital era. Furthermore, freelancers are not restricted to seeking work in their local region; marketplaces like as UpWork, Fiverr, and others provide a worldwide platform where they may connect with businesses wanting to hire freelancers from all over the world. It's no wonder, therefore, that major business people and entrepreneurs are obsessed with the notion of launching their own freelancing marketplace. This is why, before you embark on your new enterprise, you must have a well–thought–out plan.
What is a freelancing platform?
Freelance platforms are online marketplaces that bring together corporations and freelancers from all over the world. They usually make money by collecting a percentage of both the employer and the freelancer's earnings. These platforms provide both parties with a fuss-free and pleasant experience in business for the money they demand.
How to create a website like Fiverr or a freelancer marketplace like Upwork?
To create a freelancer website like Upwork or Fiverr, you need to opt for either development of that platform from scratch or you can use the Upwork Clone Script- NetworkPlus. If you are asking yourself, "How much does it cost to build a website like Upwork?", well, you are at the right place. NetworkPlus is the freelance marketplace builder that helps you build an amazing platform like Upwork and Fiverr and that too with all the amazing features at a g=very affordable rate.
But, before that, you need to know how should you go about building your freelance marketplace?
Choose your niche market –

The first thing you must determine is whether you want to develop a broad platform like Upwork or a small platform that exclusively caters to designers or content writers, for example. You must have a certain target audience in mind for whom you wish to provide freelance services.
Know your competitors –

These days, every firm is up against fierce rivalry from other sharks in the business. As a result, your strategy and platform must be thoroughly scrutinised in order to succeed. You must be aware of what your rivals are doing, how you vary from them, and what distinctive features you bring to the table.
Define the revenue model –

For your platform, you'll need to pick from a variety of monetization options, such as gigs and packages, subscriptions, deposits, custom prices, mixed models, advertisements, and so on. Furthermore, you must be clear about your budget, the cost of developing an Upwork-like marketplace, and the other criteria for developing an Upwork-like software.
Choose the characteristics that are a must-have –

The main features you provide in your freelancing marketplace will be similar to those offered by Upwork. However, you must still come up with something distinctive to give your users in order to attract and entice them to utilise your platform, among others. You must specify the main features ahead of time, from simple login and registration to complex search filters, from numerous job postings to reviews and comments.
Security and privacy –

For a freelancer marketplace to grow, it is necessary to provide a safe atmosphere in which individuals are not scared to reveal personal information such as their email address or phone number, as well as their payment methods or bank account information. As a result, when it comes to creating a platform for a self-employed workforce, privacy and security are among the most important considerations.
Learn Take Your Freelance Business to the Next Level with Upwork Clone
Summing up
Do not hesitate to contact us if you are considering establishing a platform similar to UpWork and because of the flexible templates and low pricing, many people are choosing for UpWork clone scripts instead of building a freelancing platform from the ground up.