BSEtec Unleashes AR App For Kids – Coloring Book AR App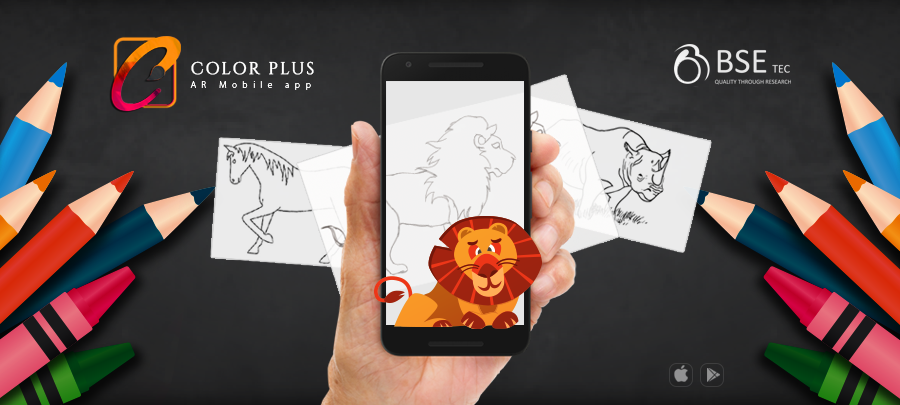 BSEtec has good news for the parents who worry about their children becoming tablet clutching because of the digital games, zombies and merge in the digital experiences. Coloring Book App is the right alternative, as it brings the characters on the coloring book to 3D life, through Augmented Reality.
Coloring Book AR Plus has been created for the kids from 5 years to 12 years. The app can be downloaded in Android and iOS devices. Along with the App, the users can download the coloring books and print to get them colored.
The app was developed on Unity3D platform with the help of Vuforia augmented reality SDK.
The coloring pages magically come alive on the screen, as you paint. To the astonishment of the kids, the 3D characters appear on the same color used on the book. There is no bar in usage of mediums like crayons, paints, color pencils, sketch pens, etc.
Color the characters and scan to discover the characters dancing on the smartphone screen, in augmented reality. This technology is a vivid mark and a stepping stone in the coloring book technology.
Steps to use the APP:
Download the app from Google Play Store or Apple App Store
Download the coloring books
Print the coloring books
Paint on the book and scan the book through your smartphone
Watch the 3 dimensional pictures moving in the same color