BSEtec´s Growing Commitments – New Business Development Centres in the USA, CANADA, Malaysia and PONDICHERRY.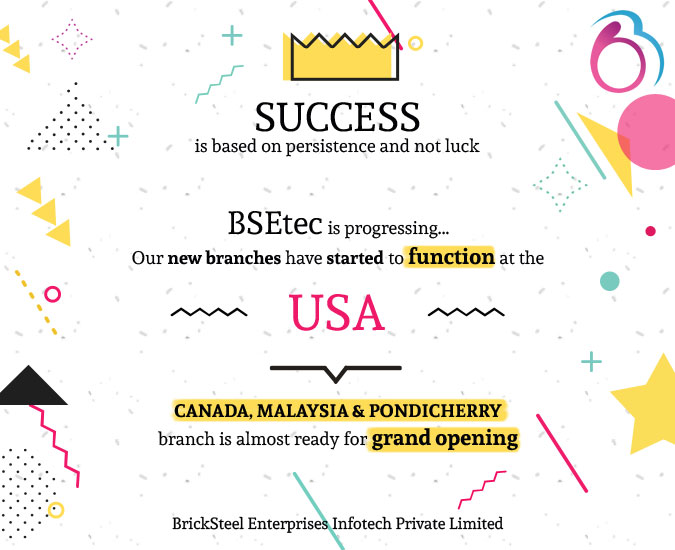 The core goal of BSEtec is to build simplified digital solutions for people, all around the world and with that vision in sight, Our Business development centre has started to function in the USA, (apart from the branches in Madurai, Salem and Bangalore), while the Canada, Malaysia & Pondicherry centres are yet to bloom.
With all your incessant support, BSEtec is able to move ahead in different horizon.We are proud to take our first class digital solutions to varied continents, yet believe that these moves are the just the milestone to reach a much greater road map towards collaborating with broader communities.
Hope you enjoy the most perfect, user-friendly, authentic and secured digital software solutions, developed by the robust engineers in BseTec and we are expecting your heartfelt support, as ever before.