Build LMS from Scratch Using Open Source Udemy Clone Script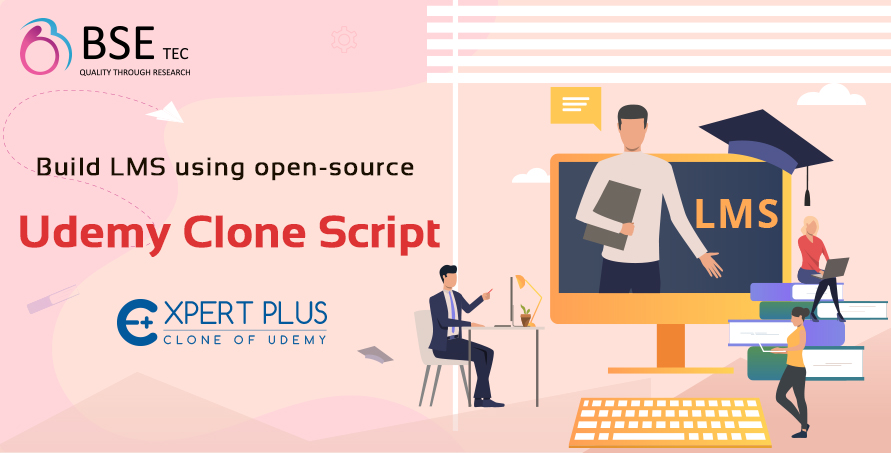 Waking up early in the morning, sacrificing a peaceful sleep just to attend an hour-long lecture might sound difficult for most of the youngsters. Over the years, students of each batch have been finding out possible ways to change this monotonous routine without compromising on their need to acquire a good amount of knowledge. Online education platform is one best solution as of now and has been proven to help the students tackle these uncomfortable scenarios and rather learn from their comfort zones.
Online portals offer students various subjects to choose from and deepen their knowledge and understanding without the need to visit their college or university. A variety of courses can be uploaded by resourceful tutors from everywhere in the world using an efficient elearning platform build using udemy clone script. The lectures can be in the form of a document, an audio file, video, animation etc. One best open source udemy clone that can make it all happen is through Expert Plus which helps in creating the most effective e learning software.
If you are a business enthusiast and want to create learning management software, it would be apt to build a udemy clone script and develop an app that looks similar to coursera, Lynda and udemy online learning platforms. Ideal LMS software should have a user-friendly interface, responsive design and attractive features. Expert plus udemy clone open source suffices all these needs with its high performance and the fact that it has been created using cutting edge technology such as laravel microframework.
Features of Expert plus learning management system include social login, theme management, instant messaging, certification, module management, banner management, database management, user management etc. This gives the admin an easier way to manage the app and create a favorable environment for students to learn, share and obtain degrees and diplomas in an unconventional but better way. If you want to learn more about udemy clone script, keep following BSEtec.