Does Your Business Need An App? You Bet It Does!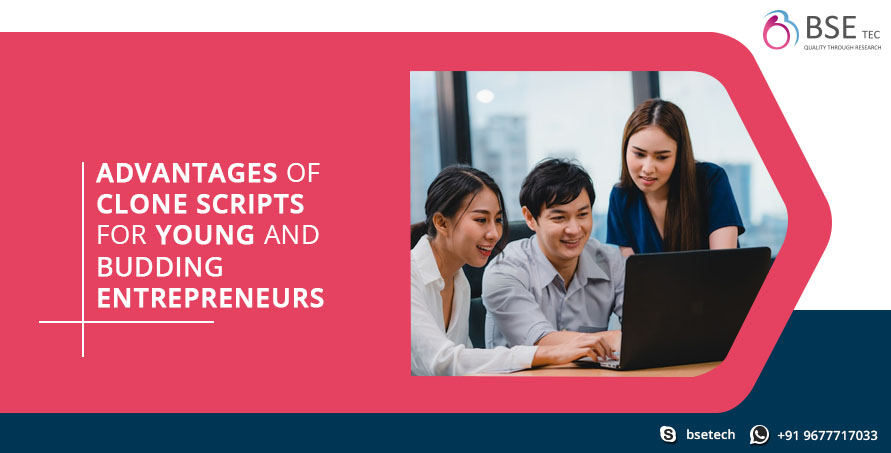 With the ever increasing affinity of consumers towards mobile phones, businesses have come across the need to level up their strategies to keep going upward towards their trajectory to success. Thus, many young entrepreneurs along with old and new businesses, are investing their resources onto something big and revolutionary that has taken over the world– mobile applications. With the tremendous advancements in technology, companies are rapidly opening up their very own mobile apps, which is becoming a commonplace for business tools and assets. If you're looking for starting your own app, but are searching for professionals to help you in the app development, there is something better which you can consider– i.e. app development with clone scripts.
What are the Benefits of Having an App for your Business?
TO INCREASE YOUR VISIBILITY–

According to various surveys, it is found out that an average person spends almost 2 hours browsing on his smartphone. However, the person uses just a couple of the apps in that small time frame. In order to access those apps, one has to unlock, scroll and scan for the right app from his device. So, having an app

in the way

while scrolling, can increase your company's visibility a lot, and that can enhance your brand recognition. 
HAVING A LOYAL CUSTOMER BASE–

One of the major benefits of having an app for your company is the loyal customer base an app provides. A mobile application allows the business to directly communicate with its customer without the involvement of 3rd party apps. In-app purchases make a customer lure for his needs which even roadside banners or social media ads can't do. Being on the "fingertip" of the customer can be a great way to boost your brand.
USER FRIENDLY UI–

Apps that are compatible on Android and iOS may have an added advantage of being able to provide a user-friendly interface, which in turn brings more traffic to your app and boosts customer engagement. It is easily accessible and thus, can target the audience by getting exposure. 
PUSH NOTIFICATIONS–

The biggest advantage of using an app for your company is being able to use Push notifications. Push notifications give permission to send a message or a notification on a mobile device, irrespective of the place and time. It helps the customer to know about the discounts, deals and season sales in no time. 
BETTER CUSTOMER SERVICE–

Customer service obviously plays a very crucial role in building a solid customer base. Mobile apps are game changers offering next level customer service. You may have a message button that can help users to connect with you directly, thus building the credibility of your company. 
HELPS TO STAND OUT OF THE COMPETITION–

Not many companies are utilising the power of technology to boost their sales and increase their recognition over the world. Some companies even don't have their own website per se. Apps however, are still on the rise, which is going to make your company stand way ahead of the curve. If you manage to be one of those people who is going to start using mobile applications for your business, congratulations, you're on the correct path. 
Know Why is Readymade Clone Script a Revolutionary Startup Trend in 2021
DEVELOPMENT OF APPS USING CLONE SCRIPTS– 
Commencing to develop your app from the beginning, is a very hectic and time consuming process and also costs you a lot of money to pay the developer. It may be as such that, after you develop the app, you may face some glitches and bugs, for which you might need to restructure and rework on the app. 
However, this problem has been solved with the help of clone scripts– be it php Clone Scripts, website clone scripts or app development clone scripts– they are the replica of your favourite application/brand and is not going to make a hole in your pocket, and will help to develop your app within a week itself. 
Explore the Advantages Of Clone Scripts For Young And Budding Entrepreneurs
Conclusion–
As you know the perks of developing an app for your business, using php clone scripts for app development will help you to build an app which takes care of all the features mentioned above. It will not only help your business to grow but also increase your visibility and make you an A-player in the marketplace.