Easy Ways to Work Live Streaming Into the Company Budget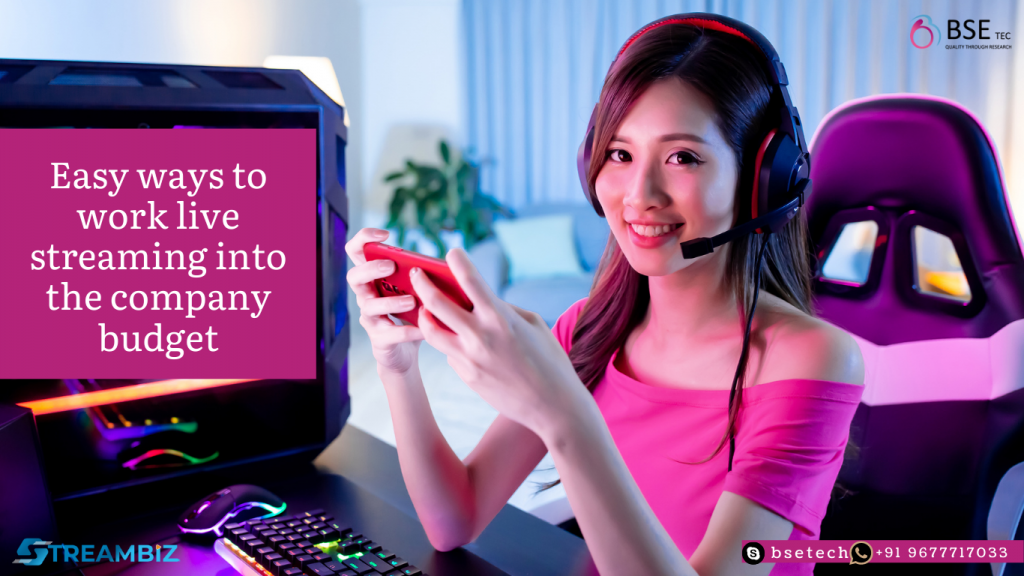 The live streaming industry is one of the biggest influential marketing strategies that has created a huge uproar among businesses as well as their customers. We are living in a digital era, where people are almost completely dependent on their mobile phones for everything. Therefore, it has become the need of the hour for businesses to step up and be where their customers are. So, companies are leaving no stones unturned and are entering into the digital marketplace. 
Why Live Streaming? 
Video content is more popular among millennials than static content, which is why live streaming is becoming so in trend. Streaming live brings in an element of excitement and enthusiasm, by adding interactive features and functionalities. 
This way, people can engage more and as a result, the audience grows and the customer base increases– leading to growth in the business. 
How can live streaming be beneficial in business?
First of all, if you are installing live streaming into your business, it will significantly benefit your company in a variety of ways. 
It will help in boosting your brand awareness

It will enhance your market reach

It will help in building brand credibility

It will be helpful for you to connect and interact with your audience in real-time

Integrating a call-to-action
How can you install live streaming into your business within a budget?
Building a live streaming platform from square one can be expensive and can cost you a lot of time and energy. It takes around 10-12 months for getting fully completed and functional. 
However, using the Periscope clone script "Live Plus" can come to your rescue and can install live streaming into your business within a budget. 
It is extremely customizable– The live streaming script 'Live Plus' is customizable according to your tastes and preferences. You can modify your themes, colour schemes and apply a variety of templates to make it visually appealing. 
It is SEO friendly– For ranking higher in the search engine, the website or app needs to be Search Engine Optimized. Our clone script– Live Plus is SEO friendly and will help to bring organic traffic into your business platform.
It has a quick launch feature– As the Live Plus clone script is already developed, it doesn't take much time to be launched. You can do your modifications and changes required, and voilá! Your platform is ready to go live!
You can 'Go Live' anytime– You can go live from anywhere at any point in time, as this platform can be accessed from any part of the globe. It has an easy navigation system and a very user-friendly interface that makes these functions seamless and concise. 
Interact with the audience with Live Comments– With real-time comments from the audience, you can interact and engage with the audience, through Q&A sessions, Product Launches, Contests and Giveaways, Live Events, Behind the Scenes, etc. 
Conclusion
So, if you want your platform to build a better interactive bridge between your business and clients, then wait no more! Contact BSEtec to create your live streaming platform with Live Plus now!