How to Promote Your Business With Live Video Streaming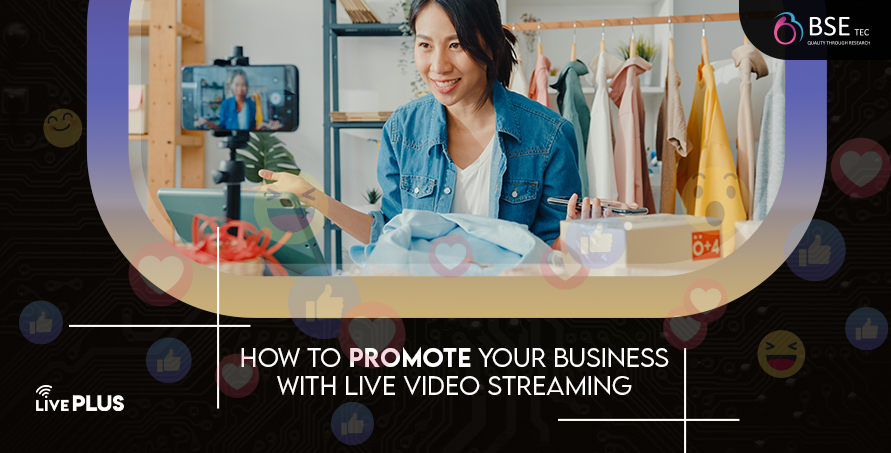 In every modern branding and marketing strategy, video streaming has become an essential part. Live streaming has been gaining popularity with social media. Ever since it came in demand, it has become a great way for brands to communicate with their customers and build brand credibility. In addition to being a fun and unique platform, it helps to build strong relationships and promote marketing.
Why Should One Live Stream for Business Growth? 
The static content like images or videos which don't have any interactive element fails to catch the attention of the viewer leaving you with conversations with a few customers. Given how impressive the live streaming platform is, incorporating this approach into your business strategy can help you reach a larger target audience. 
Research has found that many people prefer to watch a product video rather than read its blog.
Live Streaming Acts As A Bridge
When done in the best way, live streaming can break down barriers to communication between your product and your customers. That is why many companies have been investing in live streaming businesses by building live-streaming apps and websites.
How Can You Use Live Streaming for Promoting Your Business? 
For promoting your business with live streaming, you need to do the following–
Use Pre-event Teasers and Notifications–  Send notifications to your audience before the main live streaming event, or else will they come to know about it? You can make teaser videos and images and share them on social media with an engaging caption. It has been advised to start your pre-event campaign at least two weeks before the live streaming event. 
Live Stream Product Launches– One of the best methods of earning sales is to live-stream new product launches. In that way, not only will your brand get recognition but also it will make the live streaming session more engaging and boost your brand awareness. You can also have a "buy now"  button inducing more sales from the various customers watching your live stream. 
Host Contests and Giveaways– The viewers can compete against each other to become a winner of a giveaway or a contest. This keeps the fun element alive and this will also raise awareness of your products. Digital challenges, likes, comments, shares, can be a part of these contests and giveaways. 
Live Q&A– many people might have several questions in mind about the brand. The best way to answer those questions or queries and to clear their doubts is through live sessions. Live Q&A keeps the audience engaged and at the same time builds trust towards the brand. You can invite your company's CEO or an experienced host– whom the audience will believe in. 
Live Stream an Offline Event– It's not always feasible for everyone to attend offline events. Some people cannot have access to the expensive tickets or they stay far away and cannot attend the event. Live streaming the offline event can help the people to be present and watch the ongoing event in real-time. It can give access to a global audience raising your brand recognition. 
Summing Up
If you want to create a live streaming platform like Twitch, Periscope, Bigo, etc. then you've come to the right place. BSEtec is here with its seamless live streaming script for the most affordable and fastest launch clone. So, why wait? Contact us now!