eLearning Application: Transforming Education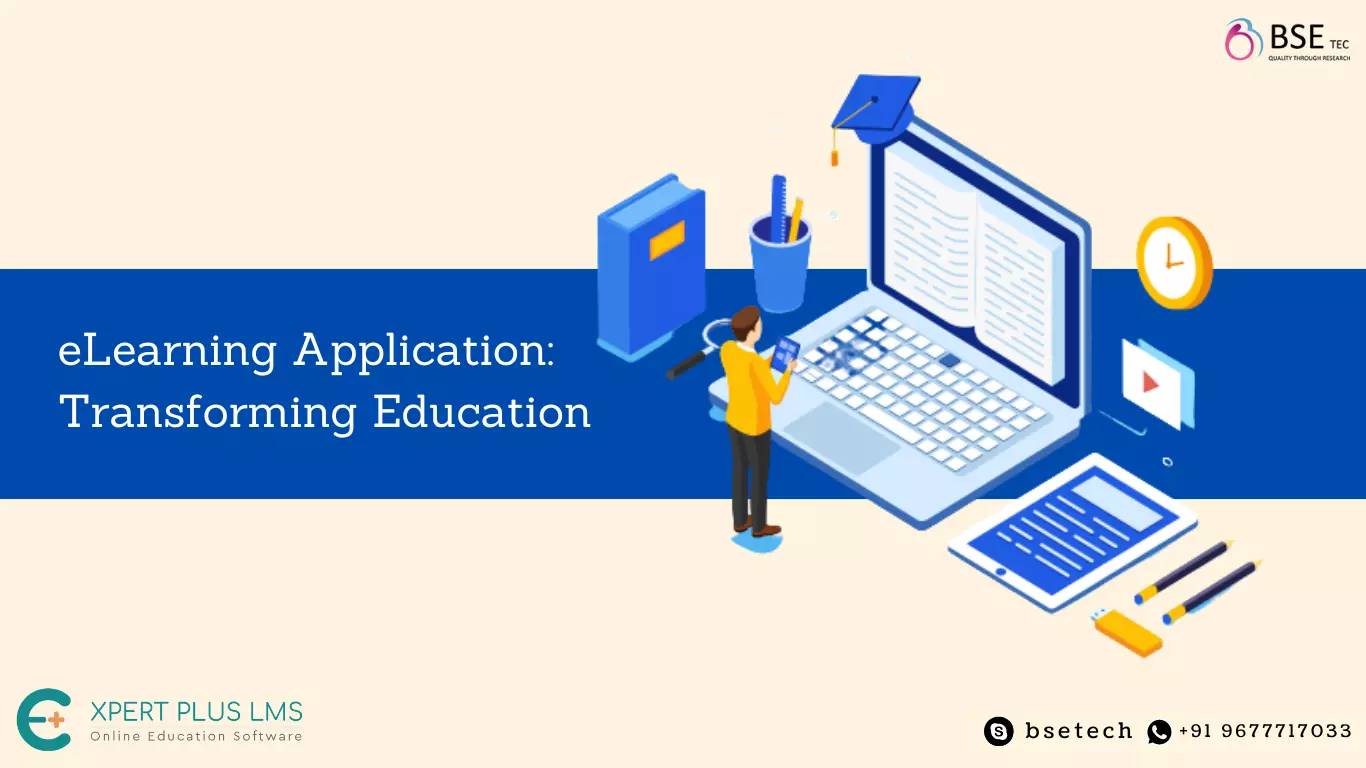 Every industry thrives because of mobile applications, so it's only natural that education has followed suit. Institutions, schools, and other educational organizations are implementing smart technology solutions to impart education in today's technologically advanced world. Mobile apps are thriving because we enjoy the simplicity and convenience of having everything at our fingertips. As a result, we're shifting away from traditional learning methods and toward e-learning. Here are some of the features of the e-learning applications this
More Productivity:

Smartphones have largely replaced PCs in every way. To keep your knowledge and skills up to date, you can study instead of scrolling through social media, read interesting facts or play knowledge-based games. In short, with eLearning apps, the current trend of micro-learning and information chunking has increased the effectiveness of learning.

Convenience and portability: Courses are available on your schedule! Online learning does not require physical attendance and Learning is self-paced (not too slow, not too fast) You are not bound by time – courses are available 24/7 You are not bound by place – study at home, work, or at the road while traveling.
Pocket Friendly: Onerous books, never-ending documentation, and other educational materials do not diminish with time, but rather become more difficult by the minute. Furthermore, rather than decreasing in price, educational learning materials appear to be increasing in price.
Less load: In addition, schools focus on reducing students' physical burdens by reducing paper loads and encouraging students to bring their own devices to school. What is required is a variety of resources rather than a library of books.
E-Classrooms: This strategy is widely utilized by institutions to transmit knowledge by combining digital and conventional learning methods. Teachers can communicate with and teach students from anywhere in the world using video conferencing or screen sharing. Learners can also pose comments or questions, and tutors can quickly answer them by offering the answer.
Learning that is Interactive: Why do you think kids don't get tired of using such apps? Because many functionalists can pique the user's interest, the user is more likely to learn. The fact that they can quickly grasp what they are attempting to learn motivates the child to want to know more. Learning will no longer be time-consuming. Mobile apps are making it a more engaging experience. Learners can participate in interactive learning activities such as live Q&A programs by watching live streaming.
There are numerous considerations to make when developing such an e-learning platform. Among them are:
Provide useful course content.

Connect with the appropriate universities, businesses, and faculties.

Course certification should be valuable and assist students in achieving their objectives.

Simple and User friendly.

Utilize cutting-edge technologies to create robust, scalable, and secure applications.
Check out, ExpertPlus LMS, the robust udemy clone software to launch your eLearning website or Elearning app instantly. Contact BSETec, for a free live demo or if you are looking for someone to assist you in developing and designing your e-learning application.