Experience A Rocketing Success With The Futuristic Udemy Clone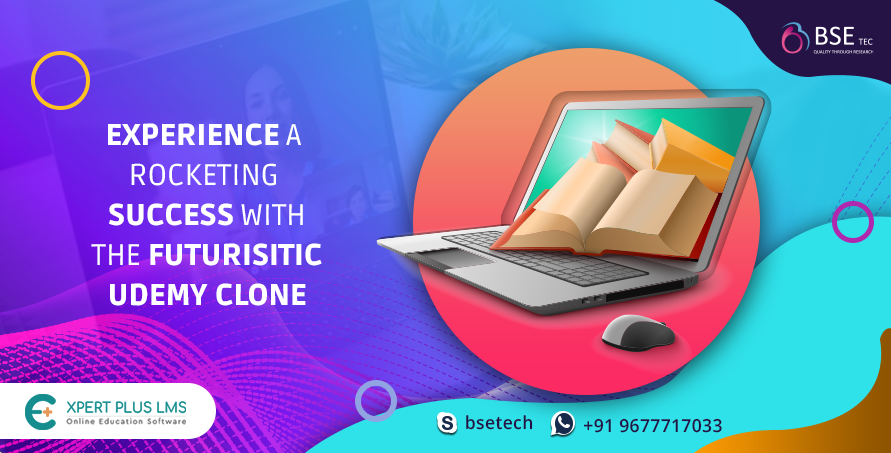 Udemy clone is today the smartest source of development as it develops your advanced elearning software with high-end tools and emerging technologies to boost your knowledge sharing experience from the core. Udemy clone script today is easily available and many entrepreneurs are using it to get into the market. It develops your advanced elearning software with high-end tools and emerging technologies to boost your knowledge sharing experience. 
What is Udemy Clone Script and Why Should You Use It?
Udemy clone script is the readymade clone script that enables its users to develop more advanced learning management systems like Udemy, Coursera in much lesser time and affordability. Udemy clone is the best source to use for development as it not only saves much cost of yours on high-end developers and designers but also it gives you the liberty to get emerging technologies and tools. Udemy clone php script generally comes loaded with readymade tools backed by the latest technologies to give you the fully functional Udemy clone app and Udemy clone website. 
Which is the Best Udemy Clone Available in the Market?
ExpertPlus is indeed a worthy option to explore today as it includes all the elearning tools and high-end resources to give you the best learning experience for users in a matter of hours. ExpertPlus is developed by BSETec to empower entrepreneurship and elearning at an affordable cost. Today anyone can develop their udemy clone with the tools they desire without even technical knowledge or development skills because in the case of Udemy clone script development all the development would be done by the clone script provider itself. All you need to do is tell the customizations and integration requirements you need and your platform would be ready to hit the market in a matter of hours.
At BSEtec, We know the value of entrepreneurship and the worth of ideas, that's the reason we work much closer with entrepreneurs to serve them the exact elearning software they require and we also take care of their budgets so that they get the much-expected price. To make it easy for users, We introduced ExpertPlus in three different variants. Where first is the Free basic version where anyone can develop a basic knowledge-sharing platform with high-end readymade tools for free of cost. Another option is the premium one that is loaded with premium integrations, tools, and designs to develop your advanced elearning software with additional benefits only at 299 Dollars. And the third option is an open-source udemy clone that gives you complete access to source code and you get to enjoy full independence over customizations and you can add any new emerging technology and tools in your clone development. 
Get more information about the features and tools that are included in this udemy clone and also check out the updated offers and additional benefits only at ExpertPlus.