Four Types of Prototypes and Which is Right for You?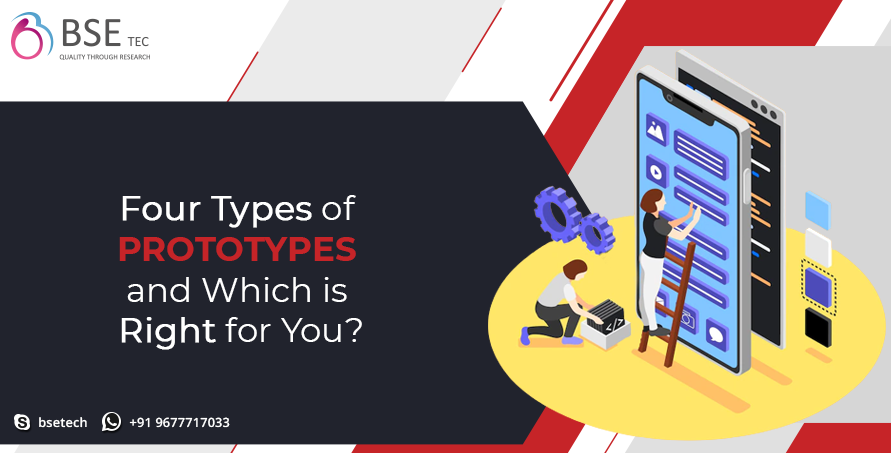 For the physical representation of an idea, a foundational process that helps in developing a new product is called prototyping. It's the rough draft of the final product that helps to receive early feedback and offers a way to solve problems and find shortcomings in the existing design and the ways to fix it and try out new and innovative designs before moving to the final stage of development. Prototyping helps to create a robust understanding and can conceptualize and validate the product. It is often used in the testing phase in a Design Thinking process, to understand how the users will behave with the prototype. This also helps to find out if the implemented solutions are even helpful to the users or not. The four common types of prototyping techniques that have been used in the design industry are–
Know How to Speed Up the Prototyping Process with ProtoMock
Rapid (throwaway) prototyping– The rapid prototyping model can be used to quickly engineer an initial model of a product using 3D computer-aided design when you want to produce something in a short period. It is known as throwaway prototyping as the prototype only relevant in the short term, although it might go through several cycles of modification, feedback and evaluation. 
Evolutionary Prototyping– Evolutionary prototyping is almost like creating a minimum viable product or an MVP. It has a minimum functionality to make it useful and it meets the system requirements of the product. It makes a good starting point although it won't do everything the customer desires. However, new features and functions can be added for showcasing the validated prototype of the product in front of stakeholders, which explains the 'evolutionary' nature of this prototype. 
Incremental Prototyping– Useful for enterprise software, incremental prototyping can create small separate prototypes, which is helpful because of the numerous models and components which are loosely related to each other. Therefore, after separate evaluation and refining, the individual prototypes are merged into a comprehensive whole– which is finally evaluated for getting a consistent look, feel, behavior, and terminology. 
Extreme prototyping– After creating HTML wireframes with limited interactivity to stimulate the presentation layer– then by transforming those wireframes to fully functional HTML pages and by coding and implementing the services layer. The user interface that is designed and developed by this prototyping method, is a fully working prototype and thus, it gets the tag of "extreme". It is an integral part of the process of testing, trials, pitching, and market research. 
Conclusion
These four types of prototyping used in software development are a very crucial, quick and effective way to bring your product idea to life by prototyping. If you are looking for a platform that can solve all your prototyping needs, then do not hesitate to contact Protomock. For more details contact us now!