Everything you need to know about Prototypes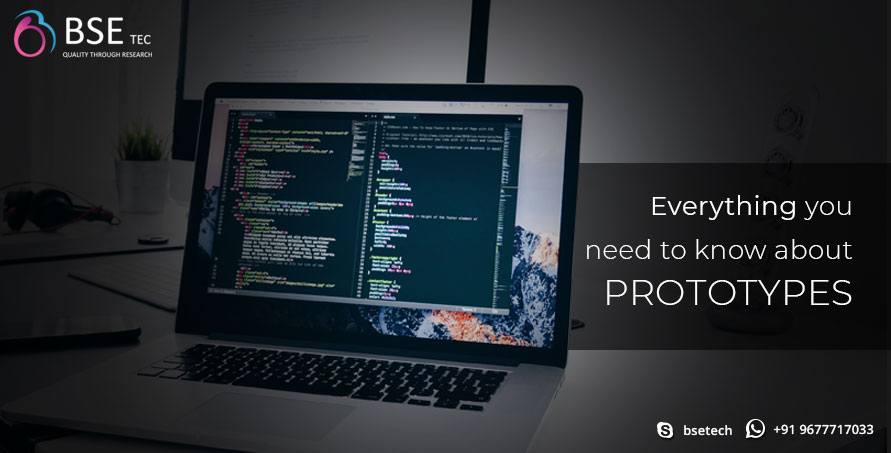 Before heading towards manufacturing a product, you need to test its look, feel, function and durability. So, it requires you to take the idea from your head and give it a tangible form so that you can allow yourself to test and see if your design concept works or not. If it doesn't then what are the necessary changes you need to make before taking the development process any further– is answered via prototyping. Prototyping gives you an edge over your competitors. You stay far ahead of making mistakes after the final product is developed. So, prototyping is quite important when it comes to building a project– before you invest all your money in its development.
ProtoMock is the Best Prototyping Solution in the Industry
Benefits of Prototyping–
If anything you ought to know about prototyping, it has got to be the benefit it offers. 
Reduces overall cost– Say if you skip prototyping and directly rush to the manufacturing process, and after your website or app is developed– it has some glitches or bugs and needs to be restructured. That means more money will be wasted to start from scratch again. So, app prototyping is important as it reduces the overall cost. 
Saves a lot of time– If you go through the process of mobile app prototyping and that will help you to save a lot of time later on, as during development you won't have to ponder over the fact that whether it is going to work, or will it be attractive to the users and will it have an easy navigation for the users or not. 
Mitigates Risk–As Prototyping is done prior to the development process, building a prototype and using it beforehand gives an early feedback, which can help out in finding flaws, errors, drawbacks and shortcomings of the Prototype, and what can be improved to get the desired product. This helps to mitigate risks involved in the development process. 
Helps in Gathering Funds– If you're someone who cannot afford to build your own website or app, but you have an amazing idea that you want to show to your investors to get your dream project funded? Then prototyping is your safe haven. 
There are various prototyping softwares available in the market, but one of the best is Protomock. 
What does Protomock offer?
Protomock creates a design mockup for your website or app and comes with the following features–
Social login feature

Invite team members

Leave comments

Collaborate with Stakeholders

24X7 customer support

Create your own domain

Get Design Support

Manage invoices

Avail membership perks and benefits
Know How to Speed Up the Prototyping Process with ProtoMock
Conclusion
So, if you too are thinking of Prototyping your ideas then go ahead! Get in touch with Protomock and request a live demo today!