Fully Utilize Udemy Clone Script To Enhance Your Business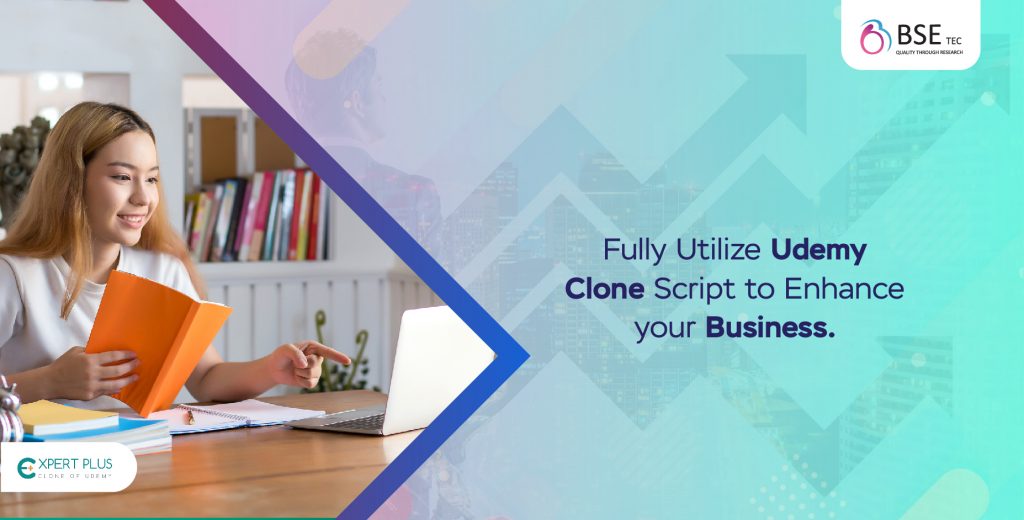 Online learning is trending everywhere in the world right now because of the Covid-19 pandemic. In online learning, Not only the students from college and universities are getting their degree and diplomas from online platforms, But also the individuals who are eager to learn a new skill are also coming and getting valuable certification for that. The business model of the learning management system is so successful that entrepreneurs are finding a way to develop the platform with more engaging tools and advanced features. Our team of professionals created ExpertPlus- Udemy clone script to help those entrepreneurs with the latest technology in online learning and also at affordable prices. Let's discuss some points about how we can fully utilize this script to get the most out of it- 
Importance of features :

 In the

eLearning software

, It is most important that you know about the boh web and Application features you are getting in your clone script. The features are the ones that engage users in the platform and make the learning experience better. With

ExpertPlus

, You are getting advanced web features like easy to manage Admin dashboard, Users management, Modules Management, Certificate Management, Database Management, and many more. Android features like social login, course certification, Course discussion, Reminders, and many more. These are the basic features that are necessary to give users a good learning experience. 

 Future Ready Technology :

 With the ongoing trend of online learning the tools and technologies are also upgrading themselves within the platform to give learners more than just video lectures and certificates. Technologies like Augmented Reality (AR) and Virtual reality (VR) will be the new face of online learning. Clone scripts like ExpertPlus are created with the latest technologies and we are also working regularly on updates to make it fully functional with these types of technologies.  

Technical Expertise : 

 Although the

online training software

is so easy to manage on this script that anyone with less technical knowledge can easily manage it. But when you are enhancing your business model with the futuristic technologies and when you are catering to the upcoming generation you need to choose a technical brand like

BSETec

by your side. Along with the free installation and premium support, the Technical partner will also ensure that the software is working fully functional by updating it on a regular basis. 
For developing the next-generation online learning mobile apps, You can take your first step in choosing the right script by getting ExpertPlus. We are helping entrepreneurs in developing their dream software with full efficiency and resources by becoming their technical pillar. You can start your journey with us today by getting your free basic version of ExpertPlus at https://www.bsetec.com/udemy-clone/