How blockchain technology amplifies mining industry efficiency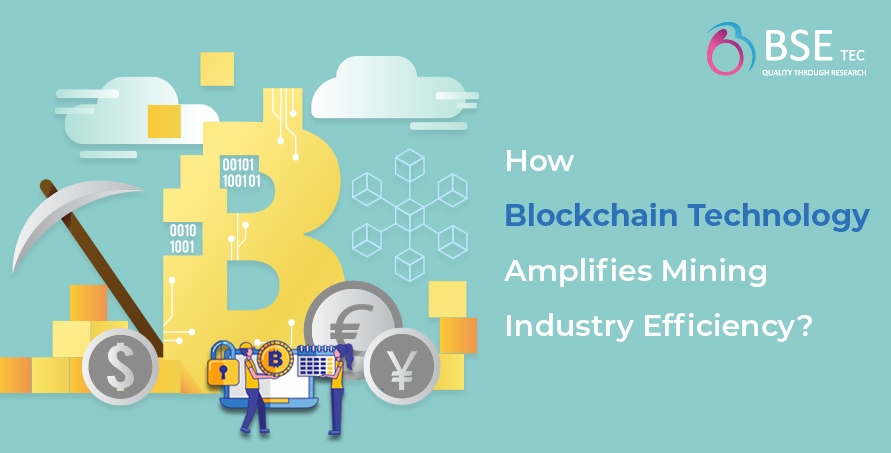 Blockchain technology is innovating the business modules through its versatile performances and uses cases. Blockchain technology companies are not intentionally finding ways to disrupt any existing technology rather they want to make sure that the technology used by the company is of maximum potential and gives positive outcome for the company at large.
Taking about the mining industry which has been there since time immemorial and does not really require technological updation for betterment, however, requires a way to reduce data breach. A lot of sensitive data gets exposed due to the use of third-party companies to store, share or retrieve the data. Blockchain development companies in India including BSEtec have been finding possible ways to control the data loss or theft. Often these data theft leads to vulnerability for the company, in turn, causing a crisis. Such a situation can be controlled or avoided with the help of Blockchain technology.
Blockchain is an immutable digital ledger to store any form of data. Once the data is stored, the owner gets complete access to control and gets to decide who can access or view their data. Also, the information is protected by a hash function which is unique and tamper-proof. This way, industries including the mining industry can store, share and retrieve data without any hassle.
Blockchain technology also helps in easier management of organizing and controlling the workflow and making sure that the supply chain is proper. This also increases productivity as each workflow in the supply chain gets access to the relevant information thereby maximizing their participation and enhances a sense of responsibility in them. The end-user can get their product or service delivered on time with such an organized system which is possible with the help of the Blockchain technology. This is just one of the Blockchain development services and the list of use cases is endless.
If you also want to innovate and adapt to the world of Blockchain technology, you can contact BSEtec to learn more, it is one best Blockchain development company in Bangalore.