How can you make money using Freelancer clone script?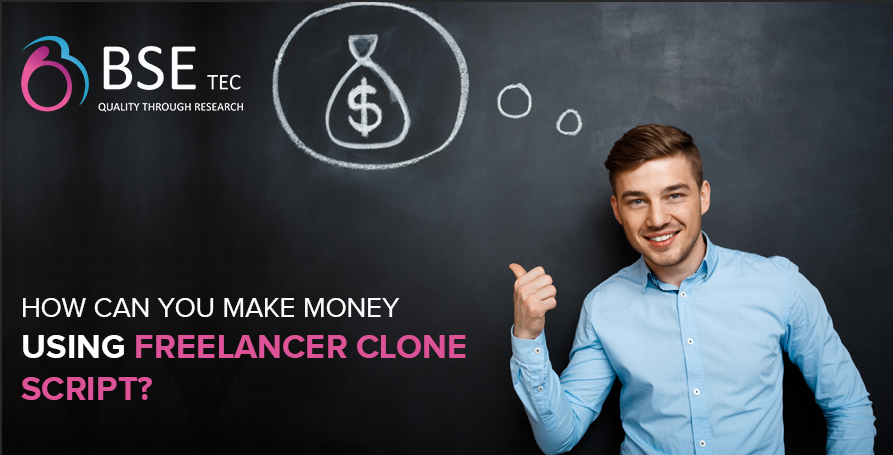 Today, the term "freelancing" has become synonymous with all professions. Some of the popular freelancing gigs now are marketing, web development, tutoring, social media coordinators, bloggers, graphic designers etc., Instead of always trying to please your boss and peers, to get that promotion, you've been waiting all year, you can start freelancing, get handsome pays, create a strong network and be recognised for individual talent. As it is independent of place and time, work at your own terms, it's a go-to option for many employees. BSEtec's NetworkPlus, an Upwork clone, could get you started for real.
It's not a myth that freelancers earn more than full-time workers while having a remarkable work-life balance.
Potential freelancers earn about 45% more, which is a great deal.
They also save up on tax as they need no office space, commuting and food expenses.
Experiment with freelancing before you leave your day job until you start earning more and feel more comfortable and confident.
All you need to do is be clear on what kind of services and clients you want to take on.
Have a polished portfolio that shows your qualifications and personality. Personality is very important, to survive in the world of freelancing.
Keep upskilling and stay updated in your career. If your good at what you do, you'll have no trouble in attracting potential customers.
Contact and make use of existing networks.
Set low prices in the start and gradually increase.
If you want our upwork clone open source, contact us at BSEtec.com, become an entrepreneur and start earning online in no time.