How do you develop a learning management system?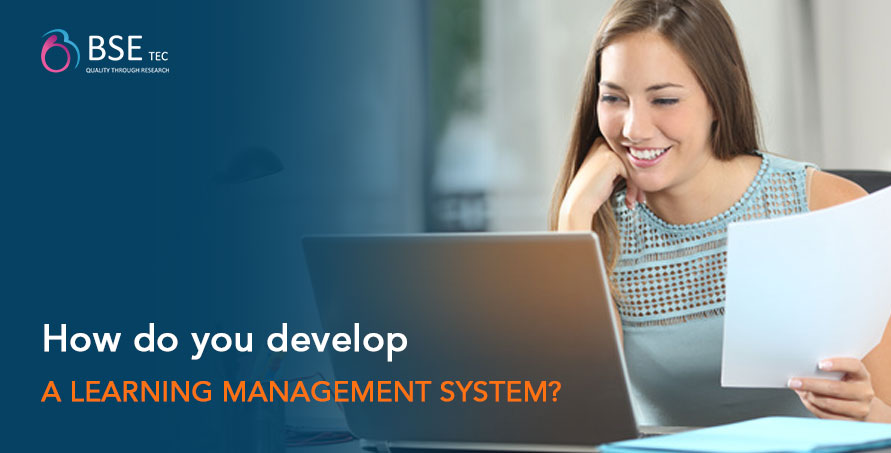 As the whole world is facing a crisis right now due to lockdown, it's not possible to open an educational institution until we are back to normal after tackling the deadly virus. However, online courses have become a better alternative. Turn around virtually and all that you find is students attending online courses or zoom classes and so, the learning hasn't stopped.
Education is the only thing that builds knowledge and wisdom, so the education sector is booming despite the crisis. Often students subscribe to Online vocational courses to learn a language or skill and the like. LMS software like Udemy, skillshare, and Coursera- have started becoming popular and there's a great scope for a similar learning management system with variations to suit students belonging to any particular niche.
Read  Growth and Evolution of Learning Management System – Future of LMS
LMS software open source is available to create an all-new learning platform, but when you use a clone script, the work is done quicker than when you don't. With better features, the app is likely to hit online stores and earn you more downloads. You can follow simple steps:
Find your audience: Most of the LMS software available now is for generalized population and there is no specification on the age group. You can consider this opportunity to provide a specialized learning platform for kids or adults who can't attend school.
Your Budget: Clone scripts are not expensive so that would only be a little out of the overall cost. You might need to advertise which is quite expensive yet totally worth it.
Types of courses: Courses can be categorized based on paid or non-paid forms. You can also include free trial which attracts many students.
Offers and promotions: Half your budget goes into offers and promotions but the good news is you can manage to get them back through subscription fees and premium membership
Duration of the courses: You may include short term or long term courses. In fact, some websites offer degrees and diploma-based courses online.
Know about 5+ Best Learning Management System Created Using PHP Script 2021
Once you are done researching and fixing these, you are almost set to start a learning management system. Expert Plus is one of the popular LMS software scripts. Using this versatile script, you can create a lookalike app of Udemy. To get yours today, check out https://www.bsetec.com/udemy-clone/