How Live Streaming Works and How does it Benefit your Business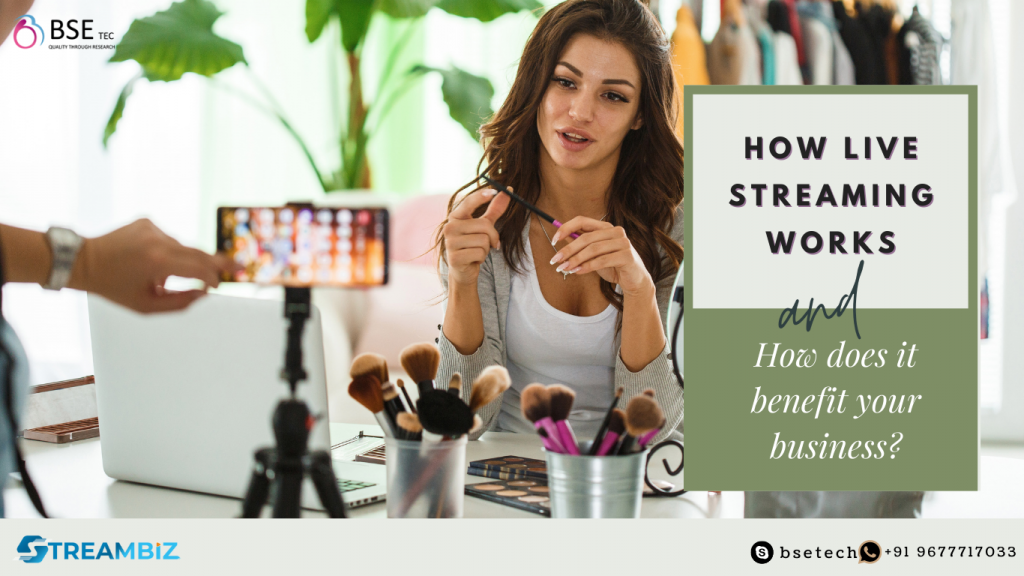 With the widespread breakthroughs in the world of technology, new and different mediums and channels are propagating every single day. These technologies have revolutionized the way businesses used to market their products and services. As the internet revolution has taken place, likes, comments, saves, and shares in social media have become the new currency these days. Making a good impact and impression on the customer's mind to capture their attention had never been this important. But, already there are all forms of content happening all over the place on the internet. 
Explore the Best Live Streaming Clone Script with LivePlus
Then what can capture their attention better than anything else? – it is real-time content. 
Live video streaming is a fairly new concept that has been applied to social media and various other platforms recently. So, there's an arena full of possibilities when it comes to live streaming videos. 
Benefits of Live Streaming
In fact, integrating live streaming into your business is highly effective. The following are the benefits of live streaming implementation into your business or marketing strategies–
Helps in building brand credibility and trust– When you stream life, it's raw and real, unlike a polished video that has been highly edited. This unpredictable approach to live streaming has a different charm as it presents everything in a genuine and authentic way. 
Helps build a personal bond with your brand– When your viewers watch the live streaming of behind the scenes, or events or bloopers, or talk shows of your brand, where they can interact too– it creates a personal bond with them, as it brings in the human element into the picture, which lacks in pre-recorded videos. 
Helps in raising brand awareness– When your brand is launching a new product, or having some announcements like sales, discounts, contests, and giveaways– doing it on a live streaming platform helps to raise brand awareness– not only on their own location but all over the globe. 
Helps you understand what your audience likes/dislikes– Hosting live Q&A sessions and interactive live streams, helps to understand what your customer wants. They can showcase their grievances and ask questions, queries, and problems which your experts and managers will be there to answer. 
How does Live Streaming Work?
Live streaming makes room for broadcasting your events to an online audience.

It's a digital alternative, where people can attend shows and events, near and far through an online medium. 

This has been proven to be beneficial for businesses to engage with their customer base. 

You can put a face to your brand instead of being the proverbial 'man behind the curtain', and that too in real-time.
Take Away
So, now that you are familiar with how live streaming works and how it is going to be beneficial to your business, if you want to take your business to the next level by creating a live streaming platform, then our Periscope clone– Live Plus is the best live streaming clone script that can solve all your live streaming needs. Contact BSEtec today for further information.