What are the benefits of social media live streaming?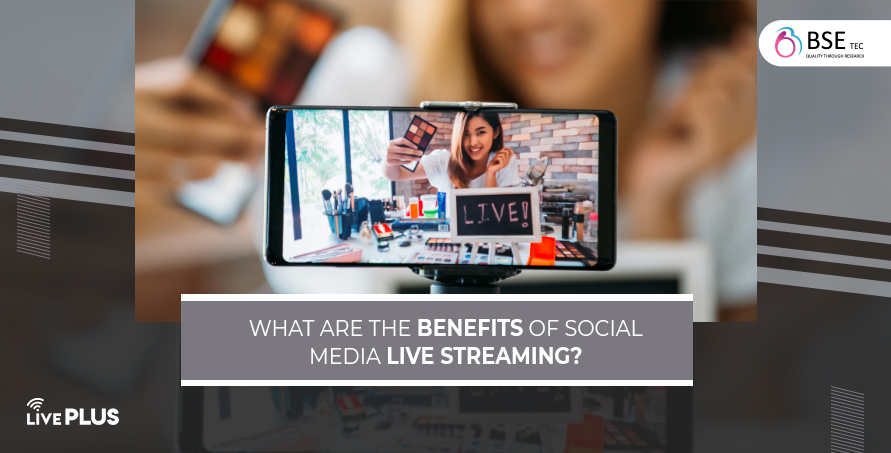 Live streaming is not connected now with any industry. Instead, it is also becoming a full-fledged industry on its own. Live streaming is getting more spotlight from social media and entertainment platforms because every business and individual is getting benefited from the potential of live streaming of bringing more and worthy engagement. Live streaming is popular among entrepreneurs because it costs them nothing to be live, and they get massive watching for that. And also most probably, They can even monetize their live stream and earn from it. Even it is easy to develop a video streaming app in the year 2020 because we have web development companies like BSETec. You can get your platform at an affordable price within less time by using live streaming PHP script. The purpose of live streaming is to entertain the public through various types of content, And social media live streaming is the best source of an entertaining mass audience.
Here are some benefits of social media live streaming that you can checkout:
Brand Development : 

Live video is the smartest source of interacting with a specific audience and getting them aware of your brand and its products and services at even zero cost. Yeah, You get it right. Zero cost because all you need is a social media live streaming platform to be on, and you can be live with a massive audience instantly. Even you can monetize your stream with ads and earn while interacting. Live streaming is a rapidly growing industry, and that's the reason it is gaining the attention of many entrepreneurs to develop their platform at minimum cost with Live streaming PHP script.

Stay Safe and Reach Virtually :

 In the year 2020, We all faced difficulties, Emotionally and financially, and businesses all over the globe got the much hit because, in the time of the global pandemic, Not any business was able to connect their customers face to face. But thanks to the virtual connection, we have a live streaming to reach our audience, and it keeps you connected with your audience all the time even by not getting them out of their comfort of home. Businesses over the globe are using this technology to reach their audience with more efficiency and focus virtually. You can refer to this article for more information on

reaching more audiences with video streaming in 2020. 

Direct Engagement Benefits

 : According to many studies, People like to watch live streaming videos over the recorded and live streaming always get the engagement with the mass audience. Social media channels like Youtube, Facebook, and LinkedIn are examples in the list of hit platforms.
Even instead of doing live streaming on these social media channels, You can directly develop your inhouse video streaming app. The development of a video streaming app is much easier and affordable if you go for a Live streaming PHP script. LivePlus can be an option that you can consider. LivePlus is a periscope clone script, Created exclusively by BSETec. It comes with the latest technology available, and it regularly gets updated to make it fully functional all the time. You can check out the full list of features of this script right now at LivePlus.