How to create a live Streaming Website like Twitch?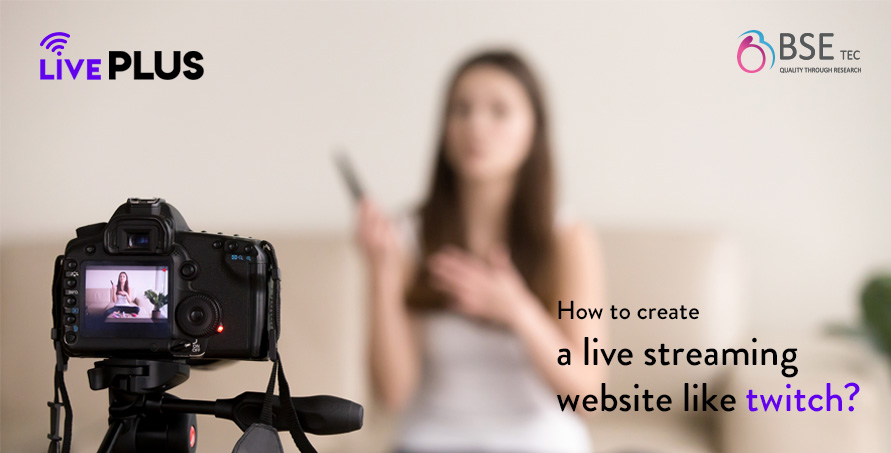 Twitch is a well-known video streaming website that has gained a great user base over time due to its highly engaging tools. Creating one such live streaming website is not a herculean task, perhaps, you can also manage a live streaming website of that sort. To do so, you would have to consider the tools used to create online live streaming websites. One of the important tools to create a live streaming website is bigo live clone script.
Live streaming apps make it to the people successfully due to the number of advantages such as interaction in real-time which enables the users to communicate without any obstacles. The users can make live comments and send a heart to their favourite live streamer. Also, this helps in building huge communities and fan base for the prominent creators of live videos. The spectators expect great quality content from their favourite live video streamers. As many users get to watch the content and share it, the live video website is more of a social networking site. The website also provides scope for asking questions, interact, play and exchange knowledge with the community as a whole.
The live streaming website offers space for like-minded space despite the diversity in the language they speak. Another major advantage is that live streaming is free of cost and all you require is a good internet connection. Everything right from registration till the live streaming and watching your favourite live video cost zero.
If you want to know how you can create one such website and provide an engaging platform for the users, follow these steps:
Use an apt clone script: the clone script that you use must have all the essential features and must be compatible with all devices which is important to serve all kinds of users. Live Plus is one of the excellent live streaming app clone script which is powered by Kurento streaming server, giving great speed and quality to the video.
Choose your theme and better name: Now that you narrow down to a live tv streaming PHP script, it is time to choose a catchy name for your website and think of what colours and designs you might want. A website developer would help in making your visualisation a reality.
App Store and Play store: It is important to make sure that the app version is available for android as well as iOS users.
Now, you are all set to begin your venture into the live streaming website, get more users to engage in your app through various options and utilities. To learn more, contact BSEtec, one of the finest live streaming app developers.