Is Food Delivery Service A Good Startup Choice?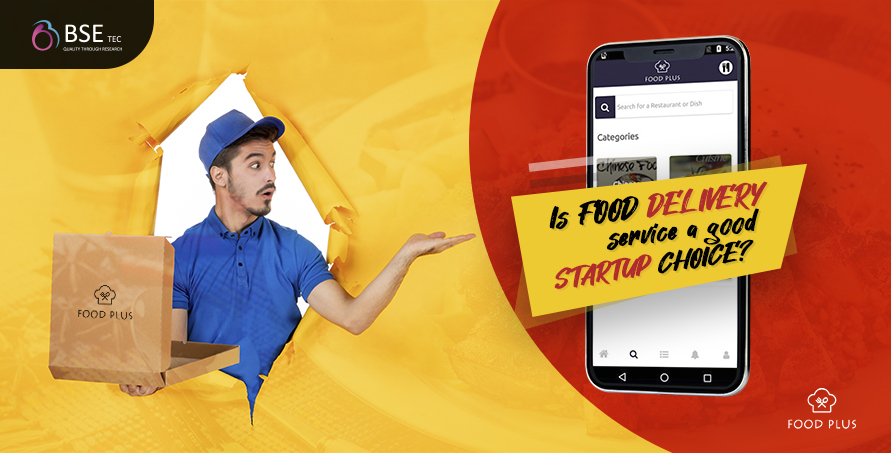 With the rise in the cases of the coronavirus, many industries had to face an unprecedented upheaval in their economy and many businesses had to shut down. The public places, like restaurants and cafés, were closed down too, making it impossible for them to sustain their business. However, with the advent of food delivery services through apps like DoorDash, UberEATS, GrubHub, etc.– these restaurants have somehow managed to keep themselves from crashing down during the lockdown. This made many companies invest in food delivery service apps and websites– and exactly the reason why you should choose food delivery service as your startup choice.
Cost of Developing a Food Delivery Service App
If you want to create a food delivery app from scratch, it may create a hole in your wallet, as it is extremely time consuming and nonetheless expensive. A usual food delivery app can cost you around 10-12 Lakhs (almost 1-2 million dollars) which is a huge sum of money that could be invested in infrastructure, digital marketing and advertising as well.
Thanks to food delivery clone scripts like Food Plus, the Doordash clone – that can create a food ordering and delivery service for your business seamlessly. 
Benefits of Food Delivery Apps
There are multiple benefits of food delivery service apps, especially when it comes to creating them during the pandemic situation–
It can build a bridge between the restaurants and the customers– Food delivery apps can help to act as a bridge between the restaurants and their consumers. It can help in increasing the customer base and provide better customer service than traditional dining services. In fact, there are fewer mistakes with the order and therefore, the restaurant can win more hearts with the delicious food it serves. 
It helps to build trust and credibility– Through various ratings and reviews on the wide array of cuisines by the authentic customers, it helps the others to understand which food to choose and what can they expect from it. It also provides ample room for improvement from the restaurant's end as well. 
It boosts brand presence and visibility– Having an app significantly impacts brand visibility by enhancing brand awareness and recognition. As more people use the app, they share it among their peers and as a result, more people can order from your app and thus, it improves the brand presence. 
It gets a better market reach– By creating a food delivery service app, you get more brand visibility and with a greater market presence, it's quite evident that you will have a wider market reach. Therefore, you will have better sales as more people come to know about your brand. 
It can cater as a source of income to the unemployed– The best part of creating a food delivery service app is that it is a great source of income for the unemployed. Many people have lost their jobs owing to the pandemic, and they can get a chance of making some amount by becoming delivery persons. 
Summing up
So, having a good food delivery app can be a great startup idea with or without infrastructure. Therefore, if you do want to create a high performing food ordering service app, then contact BSEtec today for its seamless IT services and solutions.