Launch Your Successful Online Tutoring Business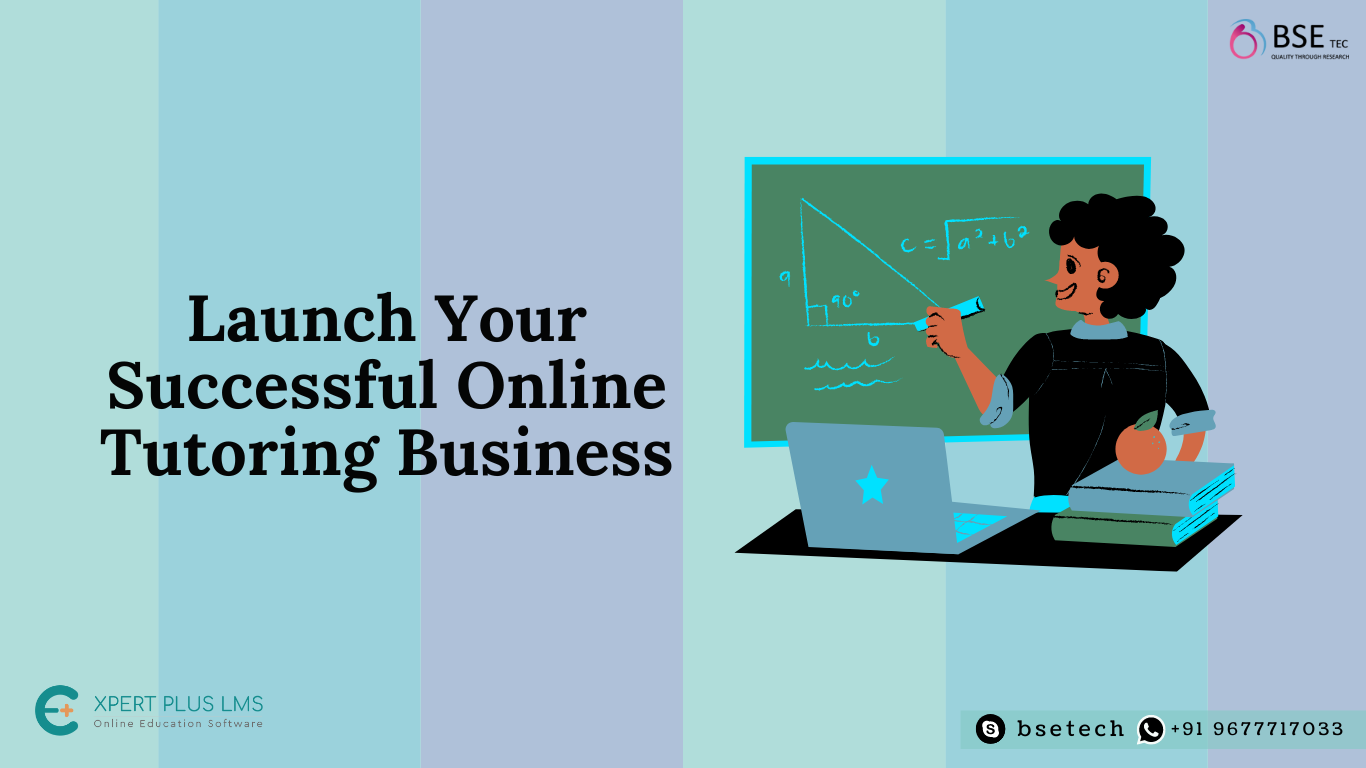 Tutors develop their own businesses for a variety of reasons, one of which is the potential to be your own boss. When you run an online tutoring business, you may work your own hours, set your own hourly prices, and take on as many or as few clients as you like. One of the most significant benefits of tutoring is its flexibility.
Step 1: Develop A Plan
A strong business begins with a well-thought-out plan. It is your vision for how your business will be organized, run, and profitable. With good planning, you know where to go and how to go and when to go. 
Step 2: Perfect Your Computer Installation
The next step is to arrange your classroom. Choose a location in your home for your online tutoring. Look for a site that is away from the house's noise and has lots of light. Then, in video calls, situate yourself so that you have a clean, favorable background behind you.
You should also ensure that you have all of the necessary technologies to begin online coaching. Of course, you'll need a computer and a good internet connection. You need also to have a webcam and a working microphone (even if it's only the built-in microphone on your laptop). Furthermore, we recommend acquiring a tablet or digital sketching pad as well as a pen.
Step 3: Find The Right Tutoring Software
Once you have your hardware figured out, you should select your software. You should consider your budget before buying your software. Developing an online tutoring software from scratch costs a fortune, so we suggest you go for udemy clone scripts, as they are ready to use and pre-tested, and cost-effective.
Step 4: Determine Your Rates
Being your own boss, you choose to set your own rates for your services. Rates vary greatly amongst tutors and are primarily determined by your education level, the subject area you teach, and your clients' individual learning needs. Tutoring fees often range between $20 and $80 per hour. 
Step 5: Establish A Web Presence
As an online tutor, it's crucial that you have a strong online presence. With the right media marketing strategies, you can reach more potent clients who will be willing to enroll in your online course! There are a few ways you can go about building your web presence,
Social media marketing:

Promote your online tutoring business through Instagram reels or paid Instagram or Facebook ads. This allows you to establish a worldwide reach.

Youtube Tutorials:

Creating online tutoring content and uploading it to Youtube is a much-added advantage as people have an idea of how good your course and teaching skills are. It is like a Demo session before paying and enrolling in your course. When they like the course there won't be any second thoughts about enrolling in your paid course.
So, these are the vital steps you need to consider before launching your online tutoring business. Hope this was helpful and gave an insight into the doubts you had regarding your online learning website launch. For launching your online tutoring software, checkout ExpertPlus LMS, a top-notch udemy clone script to launch your udemy website.