On Demand App Development: A peek into the FUTURE!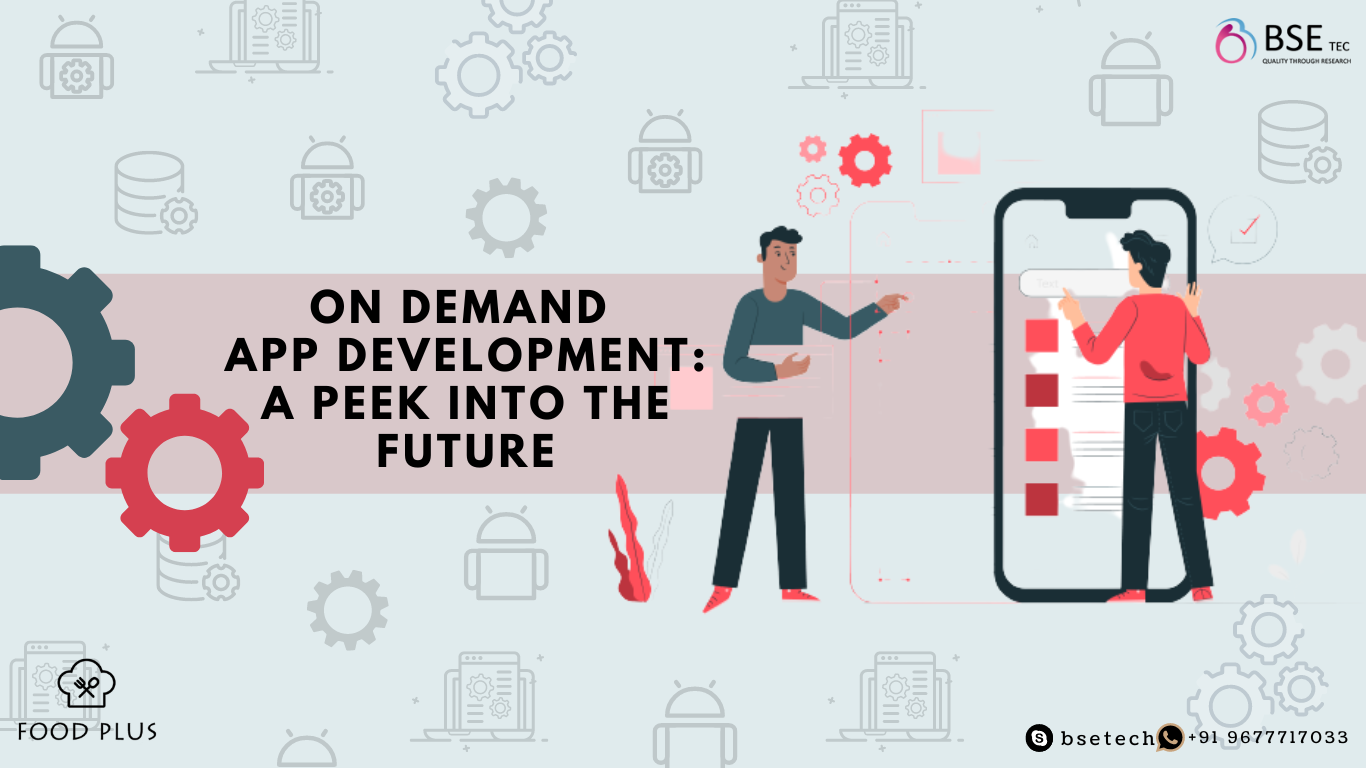 In order to flourish and build a great reputation among its customers, most of the online businesses are leveraging the service of on demand apps. According to a study of researchers, it has been found that the on-demand economy is attracting more than 22.4 million customers every year, which adds up to billions of revenue, which very well portrays the widespread demand of these apps in the marketplace. These apps are basically developed and curated to make human life and lifestyle more easy, convenient and comfortable.
FoodPlus is the Best On-Demand Food Delivery App Clone
These apps allow the population to purchase or sell anything while sitting in the comfort of their couches. Some of these apps can range from grocery, laundry, food delivery, car rentals, salon services or personal health services. We are living in an era of technology, in a world where everyone is busy with their smartphones, that has made it crucial for the businesses to seek something new to engage their consumers and try to find the simplest and easiest way to solve their day to day needs. This is where On Demand app development come to the rescue. It acts as a linking layer between consumers and different businesses. Thus, many entrepreneurs are deciding to create their very own app for establishing their business online for making it global. 
What are the Ways to Build an On Demand App?
There are two ways to build an on demand app- firstly, the traditional way, where one starts to build it from scratch. But, this is a very time consuming process and costs a fortune including the cost of the developer and the features to be included etc. But, now as the world is getting more and more technologically advanced, the alternative option that can save one from going through all that hassle is- clone scripts. On demand app development has never been so easy that it has become essentially after the arrival of clone scripts. 
Mobile and web applications to offer food delivery on-demands
What are the Reasons Behind the Widespread Popularity of Such On Demand Apps? 
The success of these on demand apps have stemmed from a variety of factors. 
Some of them are– 
Easy accessibility–

On-demand apps are easily available and accessible to the general public and is not limited to the elite or a particular strata of society. Any person with a stable internet connection and a smartphone can effortlessly access through an on-demand app. 
Push Notifications–

It offers amazing and extravagant discounts that make it very cost-effective for the consumers to use them. Push notifications are an amazing way to boost consumer engagement by informing them about the upcoming offers, coupons or season sale through their notification panel. 
Convenience–

On demand apps are like a blessing that has not only helped in times of Covid-19 pandemic when people are locked at home, but helped to match the pace with the modern day lifestyle of the users by providing them with everything with just a click on their screen. 

Loyal customer base–

An app helps to build a loyal customer base as it has the system of rating and reviews which allows the other customers to share their experience with the services given by the on-demand app development. This acts as a social proof for the new users which helps in building a sense of trust and adds credibility to the brand. 
GPS tracking–

The best part is its integration of Map along with the GPS that allows its user to track their order in real time. It helps to check the expected time of arrival (ETA). 
Conclusion
The on-demand app industry has a huge potential to grow in the upcoming years and if you're wondering how to take the first step to build your app, BSEtec has the best quality on demand app clone script that can help you start your online venture today!