Periscope App Clone Script to Start a Viral Mobile Video Streaming Service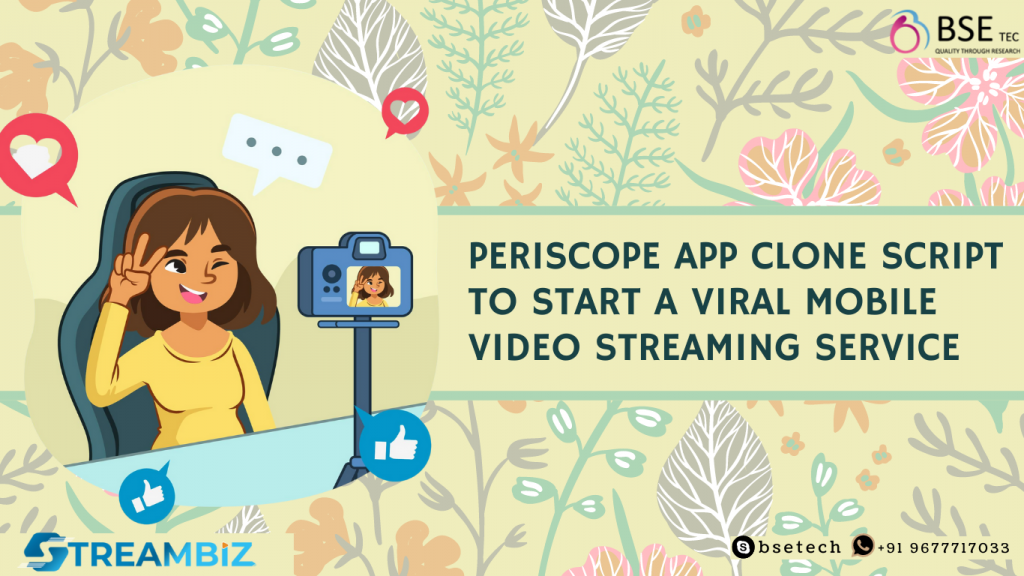 Mobile Video streaming today is much popular worldwide for many reasons as it is a great way for businesses to get directly connected with their targeted audience in real-time. Live streaming services also give entrepreneurs an edge to get more viewership than recorded videos as they are much more interactive and users like to watch live streaming on video categories such as events, gaming, sports, entertainment, and much more. Today you can get into this market easily and grab much market share as it is in its initial stage to rise on top. You can get into this market with the live-streaming app and website by developing them from any periscope app clone script. 
What is the Periscope App Clone Script?
Periscope app clone script is the most popular way of development of the live video streaming app with high-end inbuilt resources and tools like platforms such as the bigo live app and periscope. We also have the Periscope clone script- LivePlus available for entrepreneurs to get the viral video streaming service with high-end readymade tools and integrations. The Live streaming app clone script is a smart source of development as not only is it affordable and easy to access in the market compared to scratch development but it is also easy for development as all the development tasks would be handled by the clone script provider itself. 
Why LivePlus – Periscope Clone Script?
LivePlus is designed and developed in a way to give entrepreneurs all the basic features they would require to acquire users in the interactive live video streaming app from day one and we focus on building the live video app for them in such a way that would meet their desires and requirements for bigo live app clones. This periscope clone script is backed by many high-end technologies such as a powerful streaming engine, responsive design, Fantastic framework, and much more. 
It includes the readymade features in the clone script itself such as 
Advanced Admin Dashboard

User Dashboard 

Live Comment 

Multi broadcast

Revenue Generation System

Profile Creation

Ad System

Single sign in 
And much more 
At BSETec, We make sure that you get a fully functional platform, and even for entrepreneurs we make sure they get the worthy deal. This is the reason that along with this periscope clone script we offer many additional benefits such as Premium technical support, free Installations, Free technical upgrades, and much more. 
Check out its free live demo right now to see how it works in real-time. 
For more detailed information about the features and technologies that come loaded with this live streaming clone script, Visit LivePlus.