The Billionaire Guide On developing a profitable online real estate Marketplace Script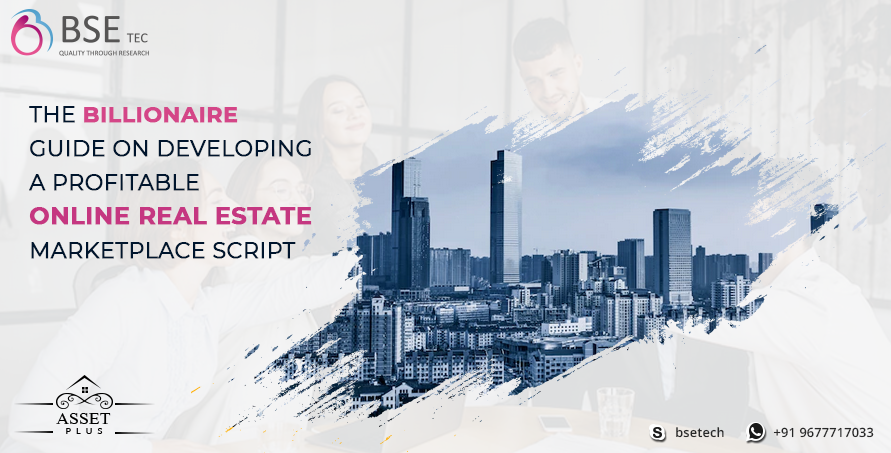 Getting into a niche market like Real estate is not a touch, but settling thereby getting good deals regularly is the toughest thing. The real estate industry can make you more quickly but only if you got your things right as it includes a lot of hard work and preparations to set up a real estate business. The real estate business is all about the network and connections you have.
In the year 2020, this industry is becoming easier to get in, and it is easy now to set up a profitable real estate business where you don't need connections to sell real estate. We are talking about getting into an online real estate marketplace. The online real estate marketplace is something that develops its own network by listing developers, Agents into the platform with the high-end properties to explore online. It also consists of a powerful lead generation system to get more clients regularly that are searching property online. There are tons of features and tools like these that an online real estate marketplace has, and you can easily develop your real estate marketplace using the Trulia clone script – AssetPlus.
Why AssetPlus for development?
AssetPlus is the most advanced open-source Trulia clone script loaded with more readymade features, and it develops your real estate marketplace with the latest technology available in the market. AssetPlus is the best clone script as it allows you to develop your business with the lowest cost compared to industrial standards. AssetPlus is crafted and developed completely by BSETec and with this powerful clone script, you get full guidance from BSETec's professionals in this industry to develop the more profitable platform in a shorter time. With AssetPlus you also get features like AR and VR that enables you to provide virtual site visits to boost buying decisions.
At BSETec, Along with the Trulia clone script, Clients also get many additional benefits like Free installation, Free system updates regularly, Free technical support to make sure your platform is fully functional all the time. We always believe in being with entrepreneurs by defending them from behind from any technical error and we act as the technical pillar of brands we develop to make sure it is worth using our clone scripts for them.
You should check out the free of cost live demo right now to see how AssetPlus works in real-time, and also you can get in touch with our product expert right now from the given details.
Contact Details
Email : support@bsetec.com
skype : bsetech